Jazmo
commented
on this
Medscape
presentation by Dr. Lieberman, Chairman of Psychiatry at Columbia. Dr. Lieberman begins with a lament:
…we anticipated that this iteration of the DSM would incorporate biological markers and laboratory-based test results to augment the historical and phenomenologic criteria that traditionally are used to establish psychiatric diagnoses. Sadly, this has proved to be beyond the reach of the current level of evidence…
He then goes on to tell us tell us not to worry, it won't be too long:
In recent years, however, we have seen the emergence and refinement of a number of different technologies that I predict will, within our professional lifetimes and hopefully within the next 5 years, lead to the incorporation of laboratory-based tests for psychiatric diagnosis. When these will be proved to a satisfactory level of evidence and when they will be reimbursable by third-party payers, we can't know specifically, but I predict this will happen fairly soon. We are seeing the evidence of that even now.
Like Dr. Insel, Director of the NIMH, he paves the way to a new future which is just around the corner:
The tests that appear to be emerging as the first to be marketed are ones that are based on the proteomic or metabolomic or biochemical analyses of plasma or cerebrospinal fluid. A series of different types of microarray panels have been developed that examine the profile of a series of analytes in plasma, serum, or cerebrospinal fluid… Several companies have developed data, applied for approval from the US Food and Drug Administration, and are beginning to market these tests. …they are not paid for by third-party reimbursement agencies or organizations. Nevertheless, this is the cusp of the implementation of this method of diagnosis: proteomic, metabolomic-based analytes that yield a certain diagnostic signature.

A second modality that is likely to be implemented for psychiatric diagnosis is that of imaging techniques; here we're talking about both nuclear medicine imaging with PET and MR imaging with either structural, spectroscopic, or functional imaging applications… They yield clear differences between, diagnostic groups such as schizophrenia or depression on one hand and healthy volunteer controls or nonaffected individuals on the other. The problem is that the distributions of the values of the control vs patient groups still have too much overlap and are not sufficiently differentiated as to provide high enough positive predictive value at the individual patient or subject level. But I predict that it won't be too long before these are refined, the results will become more robust, and these will contribute to a profile or augment the information that clinicians have to establish their diagnosis.

Finally, genetic testing will also come into play. As you probably know, commercial companies already are marketing DNA testing. They provide a "readout" of your genotypes for all of the known coded human genes along with associations with specific diseases in the different organ systems that these correspond to, to the best level of evidence that currently exists. …there is no reason psychiatry cannot begin to use these as other fields of medicine have done. Because all mental disorders will almost certainly prove to be polygenic or multigenic, we will need a gene profile to utilize in terms of diagnostic information…
Dr. Lieberman wants his title,
How Far Off Are We?
, to be taken to mean
"how much longer before we have the dreamed of Psychiatric Diagnosis in the Lab?"
But I'm taking the title's question to mean "
how far off the mark is Dr. Lieberman in this presentation?"
He's way off the mark. He speaks as if he's the C.E.O. of a company,
Psychiatry Inc
, that's failed to make its yearly corporate sales goals, and he needs to shore up the confidence of the stockholders by introducing a new five year plan. He's actually not the C.E.O. of
Psychiatry Inc
, he's the Chairman of a Department of Psychiatry at a University.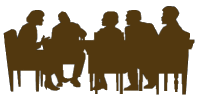 To my mind, the "We" in "How Far Off Are We?" is the cohort of interest in this piece. It contains a particular sub-set of biological psychiatrists who rose to prominence with the coming of the DSM-III and increasingly occupied leadership positions in academic and organized psychiatry. As a group, they presided over an era of merger/alliance with the pharmaceutical industry, and shepherded the generation of medication oriented psychiatry that predominates today. While research has been their watchword, much of it involves clinical drug trials, often performed by commercial Clinical Research Organizations and financed by the pharmaceutical industry, dripping with marketing-oriented bias. Dr. Lieberman's presentation smacks of the same kind of dependence on the companies measuring "proteomic, metabolomic-based analytes," "structural, spectroscopic, or functional imaging," and "genotypes for all of the known coded human genes." He's as much as adding the medical testing and imaging industries to the "We" consortium, and awaiting delivery. Sound familiar? It appears that Psychiatry Inc is looking to diversify.
And as for the biologic signature science in Dr. Lieberman's presentation. What biologic signature science?…