So Saturday, we're off for a couple of weeks to the coast of Maine and I have no clue about whether the Internet even goes there or not, but friend Martha found something to fill in the space. No, this is not one of those cheesy photoshop graphics I sometimes come up with. It's a real thing: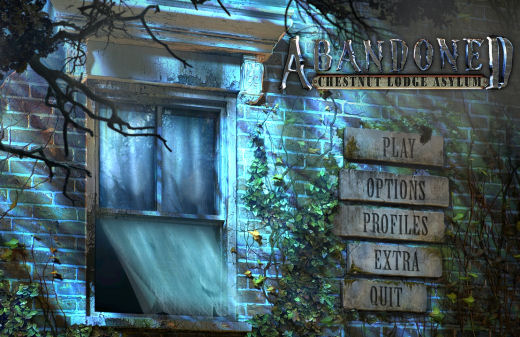 It's a real computer game that one can buy
here
. It says:
These days the Chestnut Lodge Asylum is abandoned and forgotten, but many years ago a terrible tragedy unfolded behind those rusty gates. Every year, patients disappeared from the asylum without a trace. Neither the nurses nor the police could find any clues. But one day, everything changed. My dreams draw me to the asylum and I yearn to return to my normal life – a life without nightmares, premonitions, and fears…. Explore the Asylum and its surroundings, find out the true story of this place and face your fears in this gripping Hidden Object Puzzle Adventure!
I'm not a gamer, but I have, of course, purchased it and look forward to exploring the mystery this evening. Was it Gerald Klerman in the Day Room? Managed Care in the Office? ["Every year, patients disappeared"]. I doubt it will be that true-to-life, but I have to be awed that such a thing even exists, no matter what it is. Enjoy…