Sometimes seeing something in another culture makes it stand out in bas-relief, easier to see with clarity. This news report in last year's BMJ set off something of a firestorm. The group is the Ethical Standards in Health and Life Sciences Group [ESHLSG] with membership that included just about everybody. The article was an announcement of their new guidelines for cooperation between the healthcare groups and the pharmaceutical industry. I'd give you the link to those guidelines, but they've been disappeared after a short life: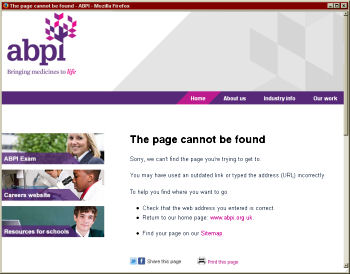 Collaboration with drug industry won't affect clinical decisions, says new guide

British Medical Journal

by Clare Dyer

2 April 2012

Doctors are being urged not to be "tempted to accept the negative myths about cooperating with industry" in a new guide to promote collaboration between healthcare organisations and the drug industry to improve care of patients in the United Kingdom. The guidance is supported by organisations representing the industry and by healthcare bodies including the BMA, the Academy of Medical Royal Colleges, and the royal colleges of GPs, physicians, and psychiatrists. The Department of Health for England, the NHS Confederation, and the governments of Scotland and Wales also back the guide, which is aimed at achieving better cooperation with the industry for the benefit of patients at a time of budgetary constraint.

The guidelines come from the Ethical Standards in Health and Life Sciences Group, which has representatives of doctors' professional and regulatory bodies, life sciences industry organisations, and patients' groups. The group aims to "create a platform for increased collaboration and partnership for the benefit of patients." Previously, drug companies have offered doctors lavish hospitality at conferences in resort settings and major sponsorship and speakers' fees. But such practices have been curbed by the industry's own code of practice [http://bit.ly/H87SU0] and the recent Bribery Act.

"Undertaken appropriately, working with industry will not harm objectivity of clinical decision-making and should not be perceived negatively by peers," says the guide. It points out that the industry was responsible for 92% of drug research and development in 2009 and that it takes 10-15 years and typically costs £550m (€660m; $880m) to develop a new drug. But doctors are advised not to "establish blanket policies denying interaction with industry or regard it merely as a source of funding." Doctors are urged to declare all conflicts of interest and to be transparent about all involvements with the industry and not to ask or expect drug companies to provide or undertake things forbidden by the industry's code. They are advised to challenge any behaviours that seem unacceptable and to report suspected breaches of the code.

Richard Thompson, co-chairman of the Ethical Standards in Health and Life Sciences Group and president of the Royal College of Physicians, said, "There are many real benefits to be gained by working together in an open and transparent manner, and this new set of guidelines is an excellent start. I urge all health professionals to embrace them." Richard Tiner, president of the Faculty of Pharmaceutical Medicine, the standard setting body for doctors working in the industry, said that the faculty was particularly pleased that the guidance highlighted the issue of reporting of adverse events. It urges doctors to use companies' post-marketing surveillance teams and the Medicines and Healthcare Products Regulatory Agency's yellow card system to make sure that all adverse events are tracked and action taken.
Not only are the guidelines lost in cyberspace, the Ethical Standards in Health and Life Sciences Group has itself disbanded in the aftermath of these guidelines:
Doctors' groups are criticised for endorsing pro-industry guidelines

British Medical Journal

by Sophie Arie

9 October 2013

An attempt to bring closer collaboration between doctors and the drug industry has had to be abandoned because of unbridgeable differences between the two sides. The Ethical Standards in Health and Life Sciences Group [ESHLSG], a high profile attempt at partnership between medical royal colleges, leading industry bodies, academics, the BMA, and the NHS Confederation, has told the BMJ it is disbanding. The decision came after criticism of the group for publishing guidance on collaboration between healthcare professionals and the drug industry and on clinical trial transparency that included several statements that were pro-industry and not considered to be based on evidence.

The author and campaigner Ben Goldacre condemned "the great and the good" in the medical world for having endorsed the guidelines, saying that they had given false reassurance to patients and professionals on some of the most important problems facing medicine today. However, Tim Evans of the Royal College of Physicians said that the group had been useful. "The group has reached a time when it needs to change and evolve into something different," he said, in a joint interview given with the co-chairman of the group, Deepak Khanna, president of the Association of the British Pharmaceutical Industry [ABPI]. "The group ESHLSG will be disbanded"…

A BMJ news report about the publication of the guideline documents last year triggered criticism online over controversial statements about how doctors and drug companies should interact. These included statements such as "Industry plays a valid and important role in the provision of medical education" and another saying that drug company representatives "can be a useful resource for healthcare professionals." Concerns were also raised that guidance on transparency of clinical trials failed to acknowledge widespread concern that much data that were not favourable to new products were being suppressed. When a campaign called Bad Guidelines was launched in February 2013 by Goldacre and others to question the guidance the BMA withdrew from the group…

"It seems industry pushed hard to produce a document that said, 'Everything's fine,'" Goldacre said. "By giving their endorsement, the great and good of the medical world gave false reassurance, to patients and professionals, on some of the most important problems facing medicine today. Their failure to give a clear account of how they came to endorse these documents is very worrying."
If it weren't so destructive, it would be funny:
"Industry plays a valid and important role in the provision of medical education"
,
drug company representatives "can be a useful resource for healthcare professionals"
. But the attempt to set a guideline that avers that "
Collaboration with drug industry won't affect clinical decisions
" takes the cake. Why in the hell else would they want to collaborate? It reminds me of the
Hypnotism Secrets
book you could order for 35¢ from the back of a comic book, or the broadcasts from Big Brother look-alikes to the masses in bad science fiction movies. I enjoy giving Ben credit for his various campaigns, but this one was a no brainer – too easy. I continue to think that the most important single statement on this topic came from BMJ Editor Fiona Godlee [see
a sticky wicket…
]. In her testimony before the UK Public Accounts Committee, she said [@15:55]:
"Unless we can find a solution to the commercial incompetence problem, we have to recognize that the pharmaceutical industry has an irreducible conflict of interest in relation to the way it represents its drugs, in science and in marketing. And unless we can resolve this in a way that is more in the public interest and in patients' interest, I would argue that drug companies should not be allowed to evaluate their own products."
It was an offhand comment at the end of a hearing where she and Ben Goldacre testified about Tamiflu [goldacre and godlee…]. What's remarkable is how this "irreducible conflict of interest" was just not mentioned for such a long time – the elephant whale in the room being ignored.
I will freely admit that I was as slow as any to catch on. I had been pretty active in matters psychiatric early in my career. When the new psychiatry came in the 1980s, I left academia and dropped out of the more public part of my psychiatric life unless invited – usually not associated with the psychiatry proper. But somewhere in the late 1990s, I was asked to speak so I was at the yearly meeting for the first time in a long while. I remember it clearly because it was at the Atlanta Aquarium, and I spoke while Belugia Whales swam back and forth on one wall of the hall and Sting Rays filled the back. After my talk, I saw a lot of my old residents and enjoyed catching up. Then out of the corner of my eye, I caught sight of someone I hadn't seen for years – a former chief resident. It turned out she was there as a chief of marketing research for a pharmaceutical company [that will remain unnamed]. As she talked, I realized how out of the loop I really was. I tried not to be rude, but I'm sure my face showed my disbelief because she became obviously uncomfortable the more we talked. That day is immortalized in my mind because when I think of PHARMA's influence in medicine, I still visualize those whales.
It was still another decade before it really sunk in when Senator Grassley's investigation exposed the direct payments to highly placed KOLs – unreported income they called it. So it does my heart good to read stories like this, the shutting down of such a silly scheme, that says such an absurd thing as "collaboration with drug industry won't affect clinical decisions". But there's always a dirge in the background. As naive as I feel saying it, this stuff just shouldn't have happened in the first place…
---
Note: I'm off for a week RV-ing with friends, so I'll likely be out of pocket. Be well…