Sky News

By Mark Kleinman

28 November 2013

GlaxoSmithKline [GSK], Britain's biggest drugs company, has sparked fury among some of its biggest suppliers by demanding 'bonus' payments to continue working with the group. Sky News understands that GSK has asked hundreds of marketing services agencies to agree to rebates for work already undertaken and for future activity, as well as a 'sign-on bonus' to be readmitted to its roster of preferred suppliers. The drugs giant, which owns brands such as Aquafresh, Nicorette and Sensodyne, is run by Sir Andrew Witty, one of David Cameron's closest business advisers.

Its request for a retrospective rebate is particularly unusual for a multinational company of the scale of GSK, particularly at a time when the treatment of small and medium-sized business (SME) suppliers is under much closer scrutiny. "The demands are naked profit-chasing. They are outrageous," said one.According to a request for information circulated among international suppliers in recent weeks, GSK asked parties:

"If your agency has performed work for GSK in 2013, please provide a [percentage] rebate for the 2013 global annual spend by GSK. For all future GSK annual £ spend levels, please provide a percentage rebate. All agencies must complete this question. "If selected to be a part of the GSK Global Digital Roster, please indicate a one-time sign-on bonus you will offer GlaxoSmithKline [in GBP]."

The rebate and payment demands come at a sensitive time for GSK, which is facing massive fines by Chinese authorities over allegedly corrupt payments to medical practitioners to ensure the continued prescription of its drugs in one of the world's most important emerging pharmaceuticals markets.

Last year, GSK was fined a record $3bn by US authorities over cash payments to secure business that were disguised as consulting fees and corporate entertainment. The requests have been sent to many smaller suppliers which would be unable to afford to repay fees already earned and accounted for, said a source at one of the SMEs contacted by GSK.

Sir Andrew has been invited to be part of a business delegation accompanying Mr Cameron on a trade visit to China next week, although it is unclear whether he has accepted given the backdrop of the company's problems in the country. In a statement, a GSK spokesman said:

"We hugely value the relationships we have with our key partners and suppliers, many of which have been in place for years. As part of a long running programme we are reducing complexity in these relationships by increasing the levels of business we place with key suppliers while securing discounts on volumes of services. We value our suppliers and we would encourage them to talk to us if they have concerns."

A source close to GSK said that cost was not the sole factor determining the awarding to or renewal of business with suppliers, adding that its selection process considers criteria including quality, performance, adherence to GSK values and overall competitiveness on cost.

hat tip to Pharmagissip

…
The many faces of GSK are hard to keep up with. All in favor of data transparency one day, bribery in China the next. Advising the Prime Minister, followed by "retrospective rebates," surely the tongue twister for the season. Perhaps with so many incriminating emails from litigation, they've moved to communicating with smoke signals and they can't create a coordinated front anymore. Whatever they think they're doing, they look like the Keystone Kops in action.
I guess the synonym for a "retrospective rebate" is a shakedown, although payola or kickback wouldn't be bad choices either. Peter Gøtzsche's new book, Deadly Medicines and Organised Crime: How Big Pharma Has Corrupted Healthcare, comes to mind. Surely, there's some agency in some government somewhere on the planet that's outside the lobbying reach of these companies, and can take on this problem for what it is. The pharmaceutical companies are not too big to fail like the banks were. I'm sure the generic manufacturers would be glad to fill up the gap until we came up with a more reasonable oversight plan.
---
And now to something of vital psychopharmacological import. This time last year, I posted this for Thanksgiving as a commentary on the big sleep that follows Thanksgiving dinner: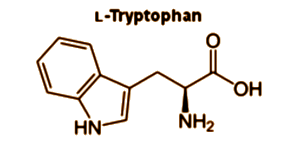 … thinking I was making a joke about the Thanksgiving Turkey. But Altostrata responded with this surprising
meta-analysis
:
The season of myth! Turkey doesn't have any more tryptophan in it than any other meat. The difference is, on T-day you eat a lot of it, plus a lot of carbs, and that's what conks you out.
I have a lot of respect for Alto's psychopharmacology, but I just woke up from my second involuntary nap in as many days following only modestly sized Turkey sandwiches at lunch. If it's not the Tryptophan, there's something else in there that ought to capture a major share of the insomnia market, and we need to get to work on getting it through the FDA!