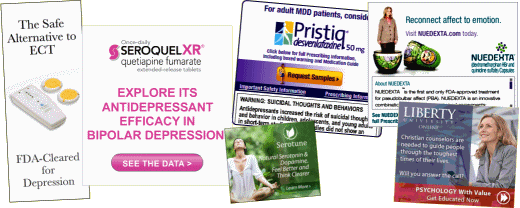 I was looking on the Psychiatric Times web site for an article, and the ads caught my eye. There were some for vitamin supplements, a few for ipad clones, and then the regular pharma ads – only they weren't so regular. I guess it's a testimonial to the
dry pipeline
. Pristiq® was there, a still in·patent Effexor® clone. Seroquel·XR® was in the house, this time as a stand·alone antidepressant in Bipolar Depression [Seroquel·XR® is in·patent until 2017 though Seroquel® is now generic]. There's an ad for a christian psychology degree program at Jerry Falwell's Liberty University. And then a couple of weird sisters.
Serotune
says it is an "
all-natural supplement designed to increase your serotonin, dopamine and GABA levels, and is ideal for those who are looking for a safe, effective way to feel better."
"It doesn't make me feel like I am taking something to help me feel happy, it just makes me feel like I am happy naturally."
The safe alternative to ECT mentioned is a
Fisher Wallace Stimulator®
which is
FDA cleared
[whatever that means] for insomnia, anxiety, depression and chronic pain. You can order one
on-line
with a faxed authorization from your licensed healthcare practitioner [including a Psychologist, GP, Physician's Assistant, Psychiatrist, OBGYN, Chiropractor, Acupuncturist, Nurse, etc.] or you can get phone authorization from their online Acupuncturist [$50]:
"Stop Depression in 2 Weeks or return your device for a refund. Use the Fisher Wallace Stimulator® for 20 minutes, twice a day, to reduce or eliminate depression, including bipolar depression and major depression."
The one that caught my eye was Nuedexta® for Pseudobulbar Affect problems.
Pseudobulbar affect [PBA], also known as emotional lability, labile affect, or emotional incontinence, refers to sudden outbursts of involuntary crying or laughing in patients with neurological disorders, even though there might not be any sad or humorous event to trigger those emotions.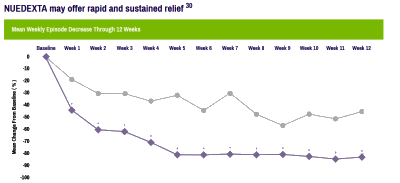 It's obviously not a common condition, but if you see a case, this is the medicine to use. What is it? A mixture of Dextromethorphan [the cough suppressant in Robitussin DM] and Quinidine [an older antiarrhythmic drug]. The Quinidine keeps the Dextromethorphan bioavailable. Mechanism of action in PBA, unknown. But here was the part that was interesting: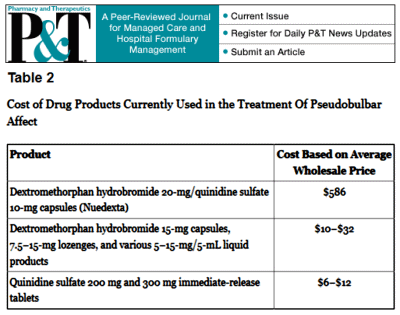 And there were a few small ads for some of the late·comers: Latuda®, Fanapt®. Otherwise, that was about it. Obviously, this is hardly an in depth study of pharmaceutical advertising in 2014, but it's an example that can be confirmed by looking at about any site around – the pharma ads we're accustomed to are dwindling and there are many more that are reminiscent of the patent medicines from a century ago, the kind of ads that were actually the origins of the advertising industry: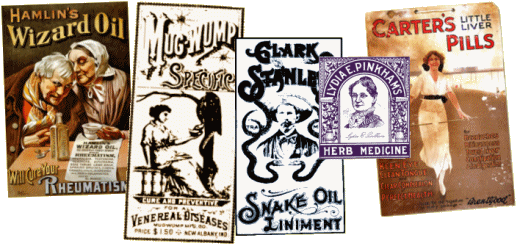 And a change from what we've become used to:

While I've read the Psychiatric Times in the past, I've never kept up with the ads. I tend not to see ads [selective inattention?]. But overall, I have noticed that the journal ads are changing: cough medicine for PBA; scalp stimulator for depression; food supplements for enhancing neurotransmitters; etc. Obviously, ads for prescription medications are the ones still in·patent, and in psychiatry, that list is vanishing. And the drugs in·patent are the latter day saints – the so called "me too" drugs. There was a time when the new drugs were hailed as advances or innovations. Now they're more in the range of "left-overs." Seroquel® has morphed from an antipsychotic, to a depression add-on, to a mania drug, to a stand·alone antidepressant – from Seroquel® to Seroquel·XR® [rivaling A Chorus Line and Cats for longevity]. Just another sign that we are at the end of an era…