Last night when I was looking for what I'd read previously about the Zohydro™ER issue, I couldn't find what I was looking for. Here are a few of the articles I couldn't find:
I can't locate the emails themselves, just their description. I'm not sure what I think about all of this. I recently filled out a questionnaire from PharmedOut which asked me to list the twenty essential medications you'd take to a situation where that was all you had to practice with. An opioid was one of the first things I thought of – kidney stones, heart attacks, pulmonary edema, broken bones, herniated discs, etc. They are definitely essential to practice. And they work. When I was in the Air Force stationed in the UK, we used a British Formulary and instead of Morphine, we had Heroin. And it was a fine choice in the situations mentioned above but universally habituating. But the problem is in relation to chronic pain, not acute use – problems like severe back pain. Some things I've picked up along the way:
I'm personally a chronic back pain person with a back full of hardware. After my first back event, I was sent home with a bottle of Percocet – "two every six hours as needed for pain" it said. I sure had pain, so I took two, and reached the following conclusion. There was never going to be a minute for the rest of my days when a couple of those wouldn't feel like a fine idea. So I threw them away. They were too good. My point is that their addictive potential is impressive.

Later in life, I had some pain situations where I simply had to take something [after a couple of back surgeries, for a dental abscess or two, etc]. I learned that when you have big time pain, they are mostly pain pills. The euphoric effects aren't so noticable then. But for lesser pain, they become happy pills too. I learned that with an excruciating dental abscess. The first pill after it began to get better was when I got that "uh-oh" feeling and tapered off.

After using narcotics for more than two days, I think it's best to assume physical dependence and taper rather than stop. My assumption, by the way, is that anyone can become addicted to narcotics. It's an equal opportunity drug.
Whenever I've prescribed narcotics, I've always talked about addiction potential, physical dependence, and withdrawal up front. I've described tapering and written small prescriptions with a large instruction section. If I've created any chronic addicts, I don't know it. I've never prescribed narcotics long term, referring those patients who have shown up to legitimate pain clinics or Methadone programs. My point is that opiates are both an essential part of medical practice and a dangerous part of medical practice. Because I got tired of being hit up on for narcotics, I withdrew that part of my DEA license. Why would a volunteer psychiatrist ever need to prescribe narcotics? I mention my personal take because I think every doctor can tell a similar story and has to come to some decision about these drugs, developing a personal intuition about their use. They're like the corticosteroids – miraculous short term and potentially devastating long term.
So, back to
Zohydro™ER
. As best I can tell, Zohydro™ER got lobbied through the FDA [still looking for those emails]. On the other hand,
this argument
is probably administratively correct:
Bob Rappaport, the director of the F.D.A's Division of Anesthesia, Analgesia, and Addiction Products, observed at the meeting that it was reasonable to anticipate that a single-entity hydrocodone product "will contribute to the already critical public-health problem of prescription opioid abuse and misuse." But he also chastised the expert panel for some of their more pointedly critical remarks about Zohydro ER, observing that they were "punishing this company and this drug because of the sins of the previous developers and their products" and that "from a regulatory standpoint, that's not something we can do." He explained that as long as the drug met F.D.A. requirements, it ought to pass muster; Zohydro ER could not be scapegoated simply by virtue of being an opioid. "We are obligated at the agency to operate within the regulatory framework," he said, "and that includes providing a level playing field for industry. We don't have a choice by that. It's the law."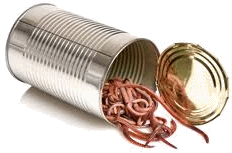 This opens a very large can of worms, one that comes up frequently. The FDA deals primarily with the pharmaceutical industry, and in capitalist USA, the consideration of the industry needs is often on the front burner. Make restrictions too tight, and industry fails. In our world, industry develops the drugs. Make them too loose, and commerce carries the day – and people can get hurt or killed.
Without a system like this, there's no incentive to develop drugs and we stagnate. With such a system, double binds like this are inevitable. Rarely do we see a new drug that doesn't have something about it that throws a monkey wrench into the equation. But the issue with Zohydro™ER seems to me to transcend the argument put forward by Bob Rapaport above. It has to do with a hierarchy of values. Zohydro™ER is not a "me too" drug. It's a "me too much" drug.
H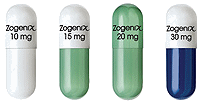 ydrocodone generally comes in 5.0 mg, 7.5 mg, and 10.0 mg pills. Zohydro™ER comes in capsules. "Each Zohydro ER capsule contains either 10, 15, 20, 30, 40, or 50 mg of hydrocodone bitartrate USP." Its assets are that it doesn't have Acetaminophen and one doesn't have to take as many pills or take them as often. The downside is that some of those pills could easily be lethal to people who are not tolerant or to children. They will be worth a mint on the street where bigger is better. I expect the drug culture people see them as something like a new iPhone – a potential blockbuster. The risk/benefit ratio is much higher than the pills on the market already. And in the hierarchy of values, surely "do no harm" trumps convenience every time.

This drug isn't dangerous because of the "sins of the previous developers and their products." It's dangerous all by itself. Bob Rappaport, the director of the F.D.A's Division of Anesthesia, Analgesia, and Addiction Products already knows it's dangerous – saying "at the meeting that it was reasonable to anticipate that a single-entity hydrocodone product 'will contribute to the already critical public-health problem of prescription opioid abuse and misuse.'" But then he goes on to get all picky about the mandates and regulations. It seems to me that the problem isn't the regulations, it's Bob Rappaport, who has lost sight of some fundamental priorities. It's hard to imagine someone in his position making this argument about this drug in this country at this time.