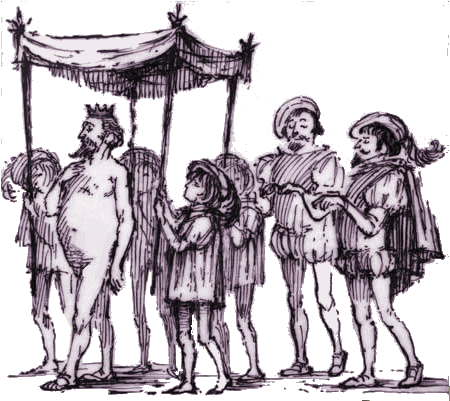 That last
reference
is to a newer post on
Retraction Watch
.
Speak, Memory
[AKA
When Psychiatry Battled the Devil
] has been un·retracted now for a week, and has gotten its good share of comments at
Psychiatric Times
. Most addressed, incredulously, that such a thing happened and/or the motives of those involved. As in the historical story of the Salem Witch Trials or the oft-mentioned story of the Emperor's New Clothes, in retrospect, such things do seem incredible, particularly when they're of such a magnitude.
And as in this case, it's easy to decry what happened through a lens of history. But that doesn't fully do justice to what happened back there. And it doesn't address the related phenomena all around us. In our film industry, this is hot stuff – vampires, horror films, aliens – the list goes on and on. In the westerns of my youth, there were good guys and bad guys [often identifiable by hat color]. And this metaphor that can be counted on in crime shows, murder mysteries, science fiction, and the current vampire/zombie productions that populate our cable channels. Embodiments of evil are all around us in our entertainment world, our political wranglings, our wars and their rhetoric.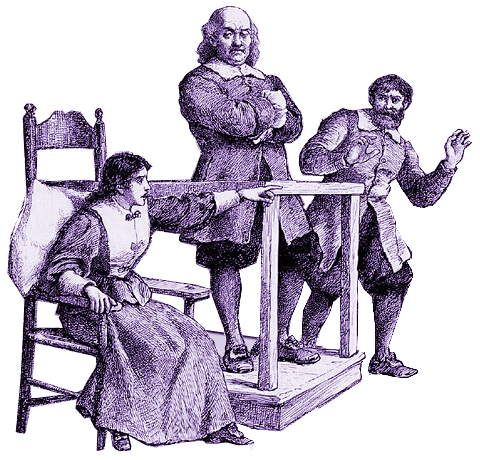 I saw only one of these identified cases, in consultation. It was a long time ago, but she didn't strike me as a person who was coming to see me for help with something – she seemed more to be looking for someone to go crazy with her. I passed on the offer. I doubt that such an n=1 example in any way characterizes the patients who were part of this story. Many seem to be like the passive and shy Sybil, caught up in her therapist's story, desperate for an attachment. Truthfully, I can't even speculate about the range of patient therapist dyads or groups involved because of limited to no experience, but the phenomena is certainly familiar. There are two kinds of injunctions in this regard. The first, "Listen to your patients. Don't discount their stories." On the other side is something like, "Don't take everything at face value. Everyone is looking for a champion." Freud's answer was "neutrality." Stay in the middle, equidistant from the various possibilities without joining any particular side. That's a lot easier to say than do sometimes.
I once made up something I called my rule for living, "Never accept an invitation to go crazy." It was only partially tongue in cheek. I was dead serious too. The offers are everywhere, particularly in the mental health field, and this story of the SRA craze is an example of what happens if you don't live by it, if we don't live by it. I won't go into why I was moved to make up such a rule, but it has to do with being willing to take on patients who struggle with more primitive mechanisms for living. They are often heroic indications for therapy, and success is never guaranteed – but very rewarding if achieved. But the rule stuck with me. My family even had it made into a coffee cup and bumper sticker because I say it so often.
Richard Noll has brought up a huge topic with this story. All of us have seen couples who have gone crazy together. We know about the Salem Witch Trials, Hitler's Nazis, Religious Cults, Political Extremism, etc. We all watch some version of the good guy/bad guy media. If you're a therapist and you can't recall going crazy with some patient, you haven't really put your feet in the water. It's only through a retrospective look at our own stories that we can gain the skills to even approach our impossible profession with integrity. One thing I learned along the way. Whenever I felt the pull [whatever that means], I insisted on a consultation with someone [not in my inner circle]. And I did a lot of those consultations myself. It's amazing how much a third pair of eyes can see when the fog of such things is in play between two people or within a group, something like a historical review [an outside opinion]. Secrecy or a closed shop is a real breeding ground for craziness becoming institutionalized.
I think I figured out why this particular topic is so interesting to me – to me specifically. I think of it is an explanation for what happened in psychiatry at large. Right now, there are plenty of people who would put all psychiatrists as a group into the category of satanic cults – motivated only by greed or worse. And because of the subjective nature of the topic, we are particularly vulnerable to such. I wince when people write, "psychiatry thinks…" or when someone comments as if I think fill in the blank because I'm a psychiatrist [as we all think the same wrong things]. But that's not what I was referring to. Mainstream psychiatry itself has been largely focused on the evil biology that afflicts humanity, and on a quest to root it out – even though it remains elusively out of view, to be uncovered in the future. There are a lot of very thoughtful biological psychiatrists and neuroscientists who are interested in and pursuing the biological underpinnings of some of the mental illnesses, but they have been marginalized by a larger group of people caught up in a craze – abetted by industrial forces and sexy new technology. Were I myself one of those biological psychiatrists, I would be furious at being trivialized by association with the people caught up in the monomaniacal crusade.
Perhaps, by looking back at why so many mental health types and patients went crazy together in the SRA era [and they did], we might learn some things about how to approach them in the future. And it's not just by looking at the leaders that we will learn what we need to know. There are always such charismatic leaders around to follow. We would learn the most from the people in the audience who were captured by the craze, who accepted the invitation. Most of all, we need to know how to detect when there's a mass hysteria or mass delusion in the making and bring it to the light of day when it is just getting started…