Comments from three psychiatrists to the last post:
three wishes…
– all focused on the APA push for
Collaborative Care
[AKA
Integrative Care
].
I don't think the APA's initiative on collaborative care has anything to do with getting other doctors to see psychiatrists as real doctors. Psychiatrists who practice like real doctors are seen as real doctors without PR fluff form the APA. The emphasis on collaborative care by the APA is a function of their political ineffectiveness in supporting the current practice environment and it is also the way oligarchies function. Once managed care friendly contingents get a hold inside of the organization and "cost effectiveness" and "evidence-based" become buzzwords the resulting corporate approach is predictable. If

Ioannidis

has taught anything – it should be that anyone can come up with the evidence they want and there is ample evidence for that.
Regarding the APA's push for "integrative care" and more specifically about having psychiatrists embedded in internal medicine/primary care practices as the Brave New World. I was chewing the fat with my suite partner in my private practice, who is an excellent psychiatrist doing mainly medication management and consultation for psychologists and social workers. He's a good guy with 35+ years of experience. After discussing Kupfer's COI issues and the use of "computerized adaptive testing" for depression and anxiety, he shrugged and offered: "It won't go anywhere. The Internal Medicine docs hate us" [meaning psychiatrists]. I laughed. APA at work for you! Not!
Just saw

this article

by Jeffrey Lieberman today on integrated care. Some real gems in there, including this:

There is a historic and exciting opportunity for psychiatrists to influence the future of medical care and occupy our rightful position in the field of medicine.

"Occupy our rightful position." Doesn't that smack of insecurity and wanting a more "medical" identity for our profession? What do you think, Dr. Dawson?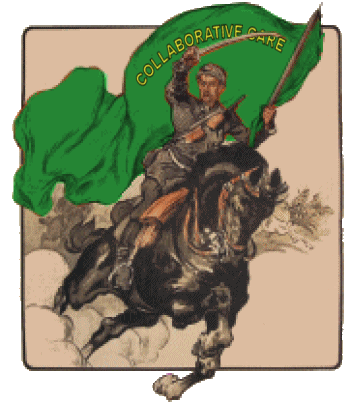 If you read this blog much, you will recognize that I have
recycled this image from other posts on Insel's campaign
for Clinical Neuroscience. It was originally an old Soviet
propaganda poster.
My original specialty was Internal Medicine, something I enjoyed doing, and I think I'll put on my Internist hat to respond. Dr. Dawson is right on the money here. This is all some kind of garbled system theory talk that reads like a power-point presentation from a Managed Care or governmental think tank meeting where they use the word impact as a verb, where evidence-based and cost-effective are synonyms, and where if there's a doctor in the room, it's not a practicing physician.
As an internist, I didn't hate all psychiatrists, only some psychiatrists. The ones I liked were the ones that did their jobs. They saw the patient, and took care of the problem that I couldn't handle myself. You could tell that because the patient either disappeared into their care, or when they came back, gave a report like, "We're working on it." That's what doctors want from a referral. Internal Medicine really is frequently algorhythmic – psychiatry as I understand it, not so much. The proof is readily apparent in the last twenty years of psychiatry giving the straight medical model the old college try, a bust in my book. Internists, primary care physicians, medical physicians in general spend their life with algorithms and guidelines. If mental illness could be approached that way, back in the day, I would have simply learned the rules just like I learned them for diabetes or heart disease. But I could see that there was something else, and I saw how a decent psychiatrist could approach those patients in a very different way, and do the job I couldn't do.
I don't hear any medical physicians, or any psychiatrists, or any psychologists, or any social workers, or any patients clamoring for Collaborative Care. Tom's partner in the second comment sounds to me like he has a reasonable take on what the internists of the world might say if they read Jeffrey Lieberman's piece. He's creating a whole new profession based on the vision from a third party way of thinking about medicine that will surely go absolutely nowhere. So why are he and Dr. Summergrad [new APA president] talking it up so much? As Psycriyic pointed out, that's what the whole theme of this year's APA is really all about:

The APA seems to see its role as finding a way to redefine psychiatry to make it fit, and isn't having much luck. Maybe that's not their job…