Reuters

Apr 20, 2014

U.S. pharmaceutical giant Pfizer has approached British rival AstraZeneca to propose a 60 billion pound [$101 billion] takeover, the Sunday Times reported on Sunday. The paper said, citing senior investment bankers and industry sources, that informal conversations about a deal had taken place between the two firms but that no talks were currently under way after AstraZeneca resisted the approach. AstraZeneca is Britain's second-biggest

pharmaceuticals

group with a current market valuation of around $80 billion, compared with Pfizer, which is valued at $193 billion, according to Thomson Reuters data…
New York Times

By MICHAEL J. DE LA MERCED and ANDREW POLLACK

April 21, 2014

The British drug company AstraZeneca said no to a tie-up with Pfizer, turning down the possibility of one of the biggest drug mergers in recent history. Whether such a deal would have made sense is another matter, because the British drug maker is trying to improve its fortunes on its own and Pfizer in the past has found that big acquisitions can sometimes prove more distracting than helpful.

In recent months, Pfizer made a number of informal takeover approaches to AstraZeneca, according to a person briefed on the matter who is not authorized to speak publicly about internal discussions. One of those tentative approaches valued the smaller pharmaceutical company at about £60 billion, or nearly $100 billion, according to The Sunday Times. At that level, the deal would be one of the biggest ever in the pharmaceutical industry, surpassing Pfizer's $90 billion takeover of Warner-Lambert…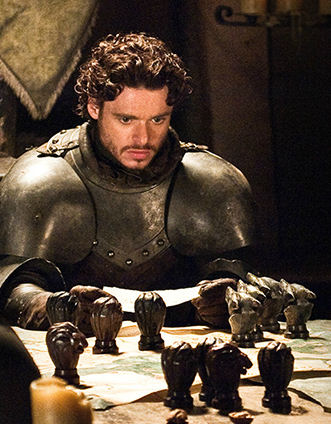 Reading this felt a lot like a new season of
The Game of Thrones
. Not so long ago, Pfizer's Zoloft® was a chart topper in the antidepressant market, and AstraZeneca's Seroquel® was the best selling of all pharmaceuticals in its day. Zoloft® was approved only through the efforts of FDA Official Paul Leber [
zoloft: the approval III…
]. Similarly, Seroquel® slid under the wire, and left unpublished its most definitive study [Study 15] that showed that it was decidedly inferior to Haldol [
'this cursed study' – more about Seroquel…
]. These drugs were giants in their day and the ads were everywhere – remember the Zoloft talking head that directly spoke of the drug correcting a "chemical imbalance." Now both companies are running out of patent for another class of drugs – Crestor and Lipitor – losing their places in the statin frenzy.
For these companies, the passage through the universe of CNS drugs was a lucrative but time limited season in their endless travels through the gamespace provided by our patent laws. The companies played on two simple themes – the SSRIs and the Clozaril derivatives. But in the day, it seemed like there was so much more happening. It was only as the cycles wound down that we heard all the talk about "me too" drugs. Part of that illusion of bigness was from all the activity generated by the indication sprawl and off-label prescribing.
While waves of pharmaceutical products have swept through many medical specialties [eg antihypertensives, antibiotics, statins, anticoagulants], I'm not aware of any that have had such a profound effect on a medical specialty as the psychopharmacologic agents had on psychiatry. The first wave in the 1950s is easily understood. The drugs treated things formerly untreatable by drugs, or much else. The second wave landed on a psychiatry struggling with redefining its medical identity in an age of Managed Care. House Psychiatry and House PHARMA formed an alliance that seemed forged in steel [that fit with House Managed Care perfectly]. They thrived for twenty years while the boundaries between them became increasingly indistinct.
This was hardly the symbiosis it seemed – more host and parasite. During those years, I might have thought that psychiatry was the host and PHARMA was the parasite – but I would have been dead wrong about that. PHARMA can live quite well on its own without psychiatry, but there's been a question going the other way. Psychiatry actually rebuilt itself around the psychopharmacology of that period, and seemed dependent on there being a steady stream of new medications. When House PHARMA began their inevitable pull out of CNS drug development, there was a gasp of disbelief [
APF Convenes Unique Pipeline Summit
].
"There are huge unmet clinical needs in mental disorders and addiction," said Jeffrey Lieberman, M.D., incoming president-elect of APA and chair of psychiatry at Columbia University, who moderated the morning session. "There should be tremendous interest in this area, but there is not."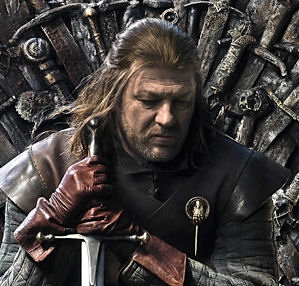 But as you can see from the articles up top, the Game of Thrones in PHARMA continues right along without bothering with psychiatry – merging and looking for new candidates for their end of the pipeline of drugs. Two former psychopharmacology giants moving along to other territories. I have come to believe that the powers that be in psychiatry were living as if PHARMA was duty bound to some kind of endless supply of new drugs because of the demand, as Dr. Lieberman implies – a loyalty that would persist. That was a very naive assumption. The pharmaceutical pipeline flows to all of medicine, and PHARMA goes where there's a market and where they can find a product to sell. Nothing new in CNS, moving right along. In leaving psychopharmacology, they cut off a vital flow of funding that psychiatry had come to rely on in any number of ways. And psychiatry lost not only funding, but the myth of new drugs just around the corner that would be more effective – the myth I called future-think.
There was a time when I used to wonder why psychiatry was so vulnerable to the pharmaceutical industry. Why did so many KOLs race over to the dark side? Why did the specialty wrap itself almost exclusively around psychopharmacology practices? But I can feel the biases in all my answers so I'll wait and buy the definitive history when it's written. Another question: How does the big push for Collaborative Care fit into all of this? Surely it has something to do with responding to the exodus of PHARMA, but I'm not sure how it fits.
Barring some major piece of serendipitous discovery, the Houses of PHARMA will carry on with their high stakes power play unaffected by our absence – psychiatry was just a phase they were going through. And House Psychiatry is entering a new period of trying to figure out what it is without them. I would doubt that the Drug Lords that have dominated our leadership since the 1980s will be of much use in that enterprise. And I'm not sure that the direction mapped out by Dr. Lieberman [
in the comments…
,
The Role of Psychiatrists in the Brave New World of Health Care
] offers us as much a template as he would like to think…