NIMH

By Thomas Insel

July 22, 2014

It's difficult to overstate the impact that genomic medicine is having on biomedical research and practice. For cancer diagnostics, rare disease therapeutics, and fields like microbiomics and infectious diseases, the advent of cheap, fast, precise genomic sequencing has been a game changer. What about mental disorders? There has been a lot of hype about genomics revolutionizing diagnosis or treatment of mental disorders, but is there any real hope that the kind of advances that have helped patients in the rest of medicine will help people with autism or schizophrenia or mood disorders?

The history of psychiatric genomics has been, until recently, disappointing. The search for candidate genes—such as those, like the serotonin transporter gene, suspected to be contributors to risk because of their role in medication response—led to many papers but few replications and no actionable findings. Unbiased scans of the whole genome were challenging because there is so much variation in the genome, most of which is unrelated to risk or resilience. To detect a signal from all of this background noise, one would need many thousands of samples. Over the past five years, as the field realized the need for larger numbers of samples, investigators from around the world have worked together to share results in the hope of attaining the statistical power needed to find variants associated with schizophrenia or autism. New findings demonstrate that sharing data does indeed lead to exciting results.

A report in Nature this week from the Psychiatric Genomics Consortium, a team of investigators in more than 80 institutions across 25 countries, looks at common variation (variation present in 10 percent of the general population) in nearly 37,000 cases of schizophrenia and over 113,000 controls. This genome wide association study revealed 108 different loci where variations were associated with schizophrenia; 83 of these had not been reported previously. Note, these are not "108 genes for schizophrenia." These are areas of the genome where variations in sequence are associated with schizophrenia. Most of these are not in or even near genes. And any one of these 108 regions contributes only a tiny fraction of risk in the population. Nevertheless, this is a major step forward in describing the genetic risk for schizophrenia…
I would join Dr. Insel in acknowledging that whatever the Psychiatric Genomics Consortium is reporting in this recent Nature article is likely a step forward in genetic research, something important. I'll probably even look into what that article actually reports. Maybe it will someday help us predict coming psychosis, and in some even more distant iteration become a part of doing something about it. But whatever its importance, there's plenty of schizophrenia around that we don't need any fancy new genetic tests to locate. It's right there on the streets of just about any city in America. And some of the people we used to call patients are now occupying a growing space in our correctional facilities – labeled inmates. Neuroscience and genomics are important, but so are they.
It would be unfair to blame Dr. Insel's NIMH for the deplorable state of the our care of the severely mentally ill in this country. But it's not at all off base to expect him to mention their presence, to focus the NIMH on studying solutions, to lobby for them with the same energy and enthusiasm he puts into the B.R.A.I.N. initiative, or his Translational
whatevers
, or the unborn psychotic people. For the moment, his Clinical Neuroscience is more or less a hypothetical discipline except for a group of medications that have been around for six decades. And as Dr. Frances said in his blog mentioned in my last post [
join the cry…
]:
While we chase the receding holy grail of future basic science breakthrough, we are shamefully neglecting the needs of patients who are suffering right now. It is probably on average worse being a patient with severe mental illness in the US now than it was 150 years ago. It is certainly much worse being a patient with severe mental illness in the US as compared to most European countries. Access to community care and decent housing is deteriorating; hundreds of thousands of psychiatric patients are homeless or in prison…
I'll have to admit that I lost all hope for Dr. Insel several years ago when I read this particular Director's Blog post:
NIMH

By Thomas Insel

01/06/2012

NIMH, like all Institutes at NIH, has an advisory council that meets three times each year. The National Advisory Mental Health Council (NAMHC) is a distinguished group of scientists, advocates, clinicians, and policy experts. Each of our meetings includes a closed session to review individual grants considered for funding and a session open to the public that engages this diverse group in discussions about the larger issues that guide NIMH funding. At last week's session, we heard a recurrent tension around one such larger issue. Some members of Council bear witness to the poor quality of care, the unmet medical need, and the diminishing investments by states on behalf of people with mental disorders. They reasonably ask, "How are we ensuring that the science that NIMH has produced is implemented where the need is greatest?"…
His conclusion was clear:
Let us hope we don't short-change our grandchildren, sixty years from today, by failing to invest in the long-term promise of more effective diagnostics and therapeutics for mental disorders.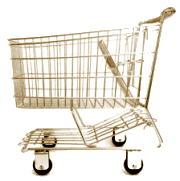 I'm not going to bother to summarize what he said in that post. I've already done that [
the first Lemming…
], but the point is that he blew them off. That's what he always does. He presents both sides in such a way to give the impression that he's being like Solomon, but he doesn't cut the baby in half. He keeps it all for himself and his dreams and doesn't change gears [the most recent example of that technique was in his
Are Children Overmedicated?
]. So long as Dr. Insel remains in his position, the NIMH will continue with its monocular focus on the narrow window of his neuroscience interests and many of our severely ill mental patients will continue to live in whatever dark spaces they can find…