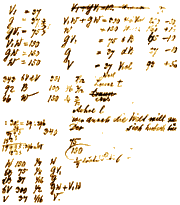 Gregor Mendel was an Augustinian Monk in Moravia whose studies of plant inheritance brought such things into the realm of science. My sister's blue eyes meant that both of our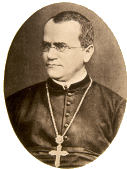 brown-eyed parents carried recessive blue-eye genes. The postman was out of the picture. Mendel's schemes of inheritance were like that – very precise statistical predictions based on dominant genes. Things stayed pretty clean through Watson and Crick's images of the double helix DNA structure, even Nirenberg's nucleotide code sequences. But then things got out of hand…


The Human Genome Project was completed in draft form in 2000, and declared finished in 2003. With that, they left most of us mere mortals in the dust with their volumes and volumes of books filled with Cs, As, Ts, and Gs running on towards the end of time. And so much for pea plants, eye color, dominance, etc. It starts with a gene being "a locatable region of genomic sequence, corresponding to a unit of inheritance, which is associated with regulatory regions, transcribed regions, and or other functional sequence regions" and complexifies geometrically from there. We thought it would be easy, but that was just a dream some of us had [as a kid, I set out to count the stars too].
There are some 4000 single gene diseases known at this point – diseases that somewhat follow the Mendelian modes of inheritance [a big "somewhat"]. There are scores of conditions that have long been known to "run in families," but the precision of Mendal is nowhere in sight. The techniques for trying to bring them into focus involve comparing huge databases – vast cohort numbers each with endless nucleotide sequences. And as much as we lobby for Data Transparency in other areas, here we can use all the simplification we can muster. At least that's true for me. I'm several steps beyond my level of competence just trying to figure out what they did, much less knowing if the results mean what the authors say they mean.
by the Schizophrenia Working Group of the Psychiatric Genomics Consortium

Nature. 2014 511:421–427.

Schizophrenia is a highly heritable disorder. Genetic risk is conferred by a large number of alleles, including common alleles of small effect that might be detected by genome-wide association studies. Here we report a multi-stage schizophrenia genome-wide association study of up to 36,989 cases and 113,075 controls. We identify 128 independent associations spanning 108 conservatively defined loci that meet genome-wide significance, 83 of which have not been previously reported. Associations were enriched among genes expressed in brain, providing biological plausibility for the findings. Many findings have the potential to provide entirely new insights into aetiology, but associations at DRD2 and several genes involved in glutamatergic neurotransmission highlight molecules of known and potential therapeutic relevance to schizophrenia, and are consistent with leading pathophysiological hypotheses. Independent of genes expressed in brain, associations were enriched among genes expressed in tissues that have important roles in immunity, providing support for the speculated link between the immune system and schizophrenia.
The ordinate axis is probability with Genome Wide Significance [P < 5×10-8] represented by the red line. The abcsissa represents the physical chromosomes [1-22 & X]. The comparison is between 45,604 controls and 34,241 persons with Schizophrenia. The green spikes are the variations between those two groups that are statistically significant [it's a Log scale, so many are in the range of very significant].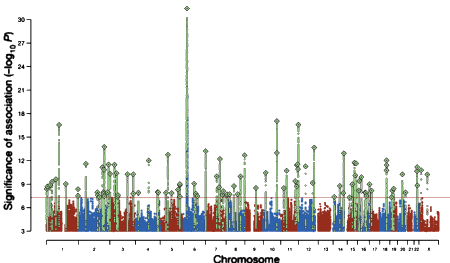 Variations? Here's how
Dr. Insel
describes what is being measured:
This genome wide association study revealed 108 different loci where variations were associated with schizophrenia; 83 of these had not been reported previously. Note, these are not "108 genes for schizophrenia." These are areas of the genome where variations in sequence are associated with schizophrenia. Most of these are not in or even near genes. And any one of these 108 regions contributes only a tiny fraction of risk in the population…
How that is specifically determined is something we'd be glad to hear about in the comments if you know. These spikes are, as he says, not near genes but are in regions of the chromosomes that relate to brain structure, neuro-transmission, and immunity.
If my name were among the army of authors [302 total] on this study, I'd be proud too. They strengthened the case for a strong genetic loading in Schizophrenia [though most of us already accept that formulation]. Their large study contains variations found in previous studies [confirmation]. They're intrigued by the regions being near areas already implicated in Schizophrenia research. And I expect the wheels are turning for the next steps based on these findings. Steven Hyman at the Stanley Institute is no doubt beside himself thinking about the coming $650 M from Mr. Stanley and Tom Insel is pretty excited too.
In my understanding of things, this is light years this side of finding a/the cause for Schizophrenia, much less a treatment. But it's undoubtedly going in the right direction. To my way of thinking, it strengthens the case that there [are][is a] biological [causes][cause] to look for. But in terms of right now, it in no way dissuades me from the point of the last post. Those currently afflicted need our help and aren't getting what they need. Not one of the chronic psychotic people alive right now is going to be helped by these findings, and they desperately need a lot more help than we're giving them – in our lifetime – and in their lifetimes…