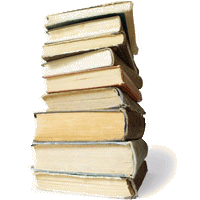 This is not really a blog post – more like a library of selected readings. Over the last year, there has been a dialog about the use of maintenance antipsychotic medication in the long term treatment of schizophrenic patients scattered around in various publications that hinges on an article published in JAMA Psychiatry last summer. It's a Dutch Study that followed patients with First Episode Schizophrenic illness for 7 years. First the abstract of the article and an excerpt from the accompanying editorial [
both behind a paywall
]:
Long-term Follow-up of a 2-Year Randomized Clinical Trial

by Lex Wunderink, MD, PhD; Roeline M. Nieboer, MA; Durk Wiersma, PhD; Sjoerd Sytema, PhD; and Fokko J. Nienhuis, MA

JAMA Psychiatry. 2013 70[9]:913-920.

Importance: Short-term outcome studies of antipsychotic dose reduction discontinuation strategies in patients with remitted first-episode psychosis [FEP] showed higher relapse rates but no other disadvantages compared with maintenance treatment; however, long-term effects on recovery have not been studied before.

Objective: To compare rates of recovery in patients with remitted FEP after 7 years of follow-up of a dose reduction discontinuation [DR] vs maintenance treatment [MT] trial.

Design: Seven-year follow-up of a 2-year open randomized clinical trial comparing MT and DR.

Setting: One hundred twenty-eight patients participating in the original trial were recruited from 257 patients with FEP referred from October 2001 to December 2002 to 7 mental health care services in a 3.2 million–population catchment area. Of these, 111 patients refused to participate and 18 patients did not experience remission.

Participants: After 7 years, 103 patients [80.5%] of 128 patients who were included in the original trial were located and consented to follow-up assessment.

Intervention: After 6 months of remission, patients were randomly assigned to DR strategy or MT for 18 months. After the trial, treatment was at the discretion of the clinician.

Main Outcomes and Measures: Primary outcome was rate of recovery, defined as meeting the criteria of symptomatic and functional remission. Determinants of recovery were examined using logistic regression analysis; the treatment strategy [MT or DR] was controlled for baseline parameters.

Results: The DR patients experienced twice the recovery rate of the MT patients [40.4% vs 17.6%]. Logistic regression showed an odds ratio of 3.49 [P = .01]. Better DR recovery rates were related to higher functional remission rates in the DR group but were not related to symptomatic remission rates.

Conclusions and Relevance: Dose reduction/discontinuation of antipsychotics during the early stages of remitted FEP shows superior long-term recovery rates compared with the rates achieved with MT. To our knowledge, this is the first study showing long-term gains of an early-course DR strategy in patients with remitted FEP. Additional studies are necessary before these results are incorporated into general practice.
By Patrick McGorry; Mario Alvarez-Jimenez; and Eoin Killackey

JAMA Psychiatry. 2013 70[9]:898-899.

…It now seems probable for patients who achieve clinical remission from FEP that as many as 40% can achieve a good longterm recovery with use of no or low-dose antipsychotic medication. It is important to identify these patients at an early stage. Combining DR strategies with proactive psychosocial recovery interventions maximizing early functional recovery, delivered in specialized, optimistic systems of early psychosis care, is likely to further increase the percentage of full functional recovery. Physical health would also be expected to improve through reduction of antipsychotic load and greater levels of social inclusion and employment.

The crude use of antipsychotic medications, the delay in building evidence to guide their use, the ideological storms that continue to distort the discussion, and the tendency of human beings to seek either/or solutions to problems have combined to cause us to pose the wrong questions. In moving to a more personalized or stratified medicine,we first need to identify the probably very small number of patients who may be able to recover from FEP with intensive psychosocial interventions alone. For everyone else, we need to determine which medication, for how long, in what minimal dose, and what range of intensive psychosocial interventions will be needed to help them get well, stay well, and lead fulfilling and productive lives. These factors have rarely been the goal in the real world of clinical psychiatry — something we must finally address now that we are armed with stronger evidence to counter poor practice. Antipsychotic load is a key concept that takes us beyond polarized views stoked by alarmists on the one hand and hard neurobiological reductionists on the other…
At the time of publication, there were two commentaries, one in Medscape and a blog post by Tom Insel MD, Director of the National Institute of Mental Health [The remainder of these references are available online]:
Sandra Steingard MD,
Medical Director at the
Howard Center
in Burlington Vermont and blogger on Robert Whitaker's
Mad in America
, wrote a piece in the Washington Post later last year that discussed the findings of Wunderlink et al and some of her experience in her clinic.
The first response article came from
E. Fuller Torrey MD
, founder of the
Treatment Advocacy Center
and Associate Director of the
Stanley Medical Research Institute
.
[
To read some of the articles cited below, you will need to register on the Psychiatric Times site. It's free and in-so-far as I can see, painless
].
And was followed by one from Joseph M. Pierre, M.D., Co-Chief of the Schizophrenia Treatment Unit at the VA Greater Los Angeles Healthcare Center and Clinical Professor of Psychiatry at UCLA.
While I have thoughts of my own about some of the issues mentioned in these articles, I'll save them for later. I thought this was a conversation that needed to be collected in a single place. There is no disagreement that it is desirable to use the lowest effective dose of medications. In my day in this particular arena, that was what I was taught and practiced. The "medication for life" injunction certainly has its proponents, but is hardly a specialty-wide injunction. But previously, the central reason was preventing harm – avoiding the specter of Tardive Dyskinesia. The study by Wunderlink et al and some others suggests something further, that patients who can be maintained on either low dose or no medications are able to achieve a better functional recovery. Many of us have felt that intuitively, but this study adds the weight of a controlled trial. While there's no clear consensus in this discussion, this is a high level dialog of pros and cons among experts of the hands-on variety, well worth reading…
---
Update: Here's a critical analysis of the Wunderlink et al study written by George Dawson shortly after it was published: