Pharmalot: WSJ

by Ed Silverman

September 11, 2014

In yet another sign of frustration with drug makers that do not release clinical trial data, the U.K. agency that is responsible for recommending coverage of medicines will ask European regulators for data if companies refuse to do so. The U.K.'s National Institute for Health and Care Excellence issued a statement yesterday calling for increased transparency from the pharmaceutical industry, which has often resisted calls to release some data over concerns that trade secrets and patient confidentiality may be breached.

Some drug makers, however, have recently taken steps to release data and make the information available to researchers. GlaxoSmithKline, in particular, has tried to lead this effort in the wake of a $3 billion settlement with U.S. authorities that was paid, in part, over allegations that some trial data was never disclosed. "We strongly believe that all clinical trial data should be made available so that those with responsibility for developing guidance and making treatment decisions have all the necessary information in hand to help them do so safety and efficiently," Carole Longson, the director of the Health Technology Evaluation Center at NICE, says in a

statement

. In explaining its decision, NICE pointed to a recent controversy surrounding Roche and its battle with researchers, who accused the drug maker of refusing to release data about its Tamiflu medication. The researchers from the Cochrane Collaboration subsequently released a study showing the treatment was not proven to reduce the spread of the flu or its complications. Roche later called the analysis "

seriously flawed

" and has since agreed to provide greater disclosure.
The persistence of Peter Doshi, Tom Jefferson, and the Cochrane Collaboration in their quest for the Tamiflu data, the BMJ's campaign in that fight, the AllTrials petition, and Fiona Godlee's and Ben Goldacre's appearances in Parliamentary hearings have apparently had an solid impact on the British government – now stepping up to the plate for data transparency.
NICE has actually been in favor of full disclosure for some time and, in fact, is one of the supporters of the AllTrials campaign, which was created last year to pressure drug makers for greater disclosure. The effort came about in response to the Tamiflu flap. The agency notes that, so far, nearly 80,000 people and 507 organizations have signed the AllTrials petition calling for increased trial data disclosure. Whether NICE would obtain the kind of data from regulators the agency imagines is uncertain. Next month, the European Medicines Agency is expected to

release a policy

on trial data disclosure, but the regulator has been accused of back pedaling on its commitment to transparency in the wake of settling a pair of court actions with drug makers that attempted to prevent the EMA from releasing data about certain drugs. As we have reported previously, European Ombudsman Emily O'Reilly claimed the EMA revised its policy in order to adhere to "the wishes" of the pharmaceutical industry and is now reviewing redacted records from those court cases – which involved AbbVie and InterMune – for clues to the EMA change in policy.
While those suits from AbbVie and InterMune are still discussed as if they represent the actions of two individual companies, that's not altogether correct. Remember the leaked memo from a year ago [appended to the end of this post]. Those suits were part of an industry-wide initiative that seems to have become something of a
lead balloon
. At least in my case, they made me aware that the whole idea that the data from the pharmaceutical clinical trials were their proprietary property was not based on any particular law or decision. It was more something they had seized, but treated as if it were in the Magna Carta. Their arguments about Commercially Confidential Information and Patient Confidentiality began to melt and the tide began to turn. And as things are playing out, the EMA "U turn" seems to have thrown gasoline on the fire rather than put it out [see
a crushing setback…
,
repeal the proprietary data act…
,
except where necessary to protect the public…
].
NICE is not alone in seeking greater transparency. A

recent survey

found that an overwhelming number of members of the Royal College of Physicians in the U.K. also believe that such information should be disclosed and accessible. To wit, 81% agreed that drug makers have a moral duty to make completed data available to trial participants, the public and the scientific community. "My personal view on this is I can see no reason whatsoever not to publish all the data, and I think there's a moral imperative from the point of view of the patients who've been part of the trials that their time, their effort shouldn't be ignored," NICE chair David Haslam told the U.K. House of Commons last week, according to NICE. "I think everything should be in the public domain." As part of

new guidelines

for product reviews, he noted that NICE has strengthened procedures to ensure that medical directors from drug makers sign a declaration when they make submission to the agency and declare they have identified all clinical trial data.
A spokesman for the Association for the British Pharmaceutical Industry sent us this:

"The ABPI supports NICE's decision to continue to ask companies to submit all relevant individual clinical trial data. It is welcome that NICE have recognized that pharmaceutical companies are the primary source of clinical trial information in the first instance and that companies should have a direct relationship with NICE in this regard. We believe that it is appropriate that NICE should only approach the European regulatory authorities if the pharmaceutical companies are unable to provide the requested information. The ABPI is committed to greater clinical trial transparency: we believe that clinical trial results should be posted in publicly accessible registries/databases and published in the scientific literature in a timely manner… Furthermore the pharmaceutical industry has been, and continues to be, committed to evolving and addressing the issues relating to transparency in clinical research."
It can't be lost on anyone that all of this positive movement is happening in Europe, in England, and not yet here in the good old US of A. It seems like it's time for another British Invasion…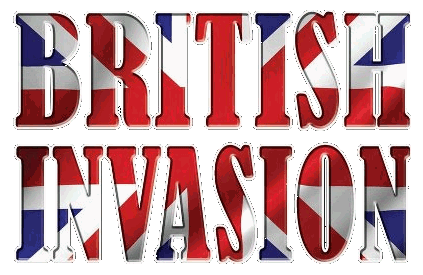 ---
[see a closing argument… and How The Guardian's Bias Towards One Leaked Memo Proves Greater Transparency is Needed From All]
[also notice all the trojan horses they had have planned…]
Dear members and colleagues,
please find below a message from Richard Bergstroem, EFPIA DG with respect to the various elements of the Clinical Data sharing debate, the assignment of responsibilities (including work with US PhRMA colleagues) and next steps
A. Forthcoming industry commitment, incl advocacy:
The EFPIA Board has approved the draft position paper developed jointly by PhRMA and EFPIA. The final version is attached, and is now subject to confirmation by the PhRMA Board two weeks from now. PhRMA and EFPIA plan concomitant press releases in the week of July 22. The advocacy plan, previously approved by the two Boards is underway, and follows four strands:
Mobilising patient groups to express concern about the risk to public health by non-scientific re-use of data.

Engaging with scientific associations to shape the industry commitment for data sharing, and to discuss concerns about re-use of data.

Work with other business sectors that are also concerned about release of trade secrets and commercially confidential data.

For the long-term, build a network of academics across Europe that has the capacity to counteract mis-use of data (that is deemed to be happen in any case).
There will be a series of meetings in Brussels, organised jointly by PhRMA and EFPIA, in the week of August 26 to advance these strands. This work (commitment and advocacy) is coordinated by [Redacted], in close cooperation with PhRMA ([Redacted] and [Redacted]), with oversight by Richard Bergstroem and [Redacted], PhRMA.
B. EMA consultation on draft :
On June 24th , the EMA published its revised policy on the publication and access to clinical trial data for consultation. Comments are invited and should be provided to the EMA by 30 September 2013. Whereas the press release was quite balanced, the detailed proposal raises concerns:
No process outlined to discuss CCI in CSRs prior to release.

Raw data: unenforceable controls to ensure robust and scientifically credible secondary analyses.

Requirement for anonymised raw data to be supplied at submission negates EMA's responsibility for release of PP information.

Publication of CSRs from withdrawn or unsuccessful submissions could undermine future commercial viability of product.

Identification of study personnel.
The EMA document takes into consideration the outcome of the process run by the 5 CT advisory groups earlier in the year to which EFPIA contributed through the input prepared by the 5 Temporary Working groups (TWG) set up under the SRM PC auspices.
A detailed response will be prepared by a joint EFPIA-PhRMA team. The work will be led by [Redacted], Lilly, [Redacted]. From the EFPIA side the EFPIA TWG chairs (Rules of engagement, Patient confidentiality, good analysis practice, CT data format, legal aspects) will be part of the drafting group: [Names of four individuals within the drafting group redacted] PhRMA will assign a small group of people from the bigger EMA data disclosure WG. The drafting group will tentatively have a TC July 9. The final draft will be shared for consultation with the broader membership later this month.
C: EFPIA-PhRMA intervention in the AbbVie case:
[Name], Pfizer, leads this work, in close cooperation with PhRMA and external legal counsel.
D: Clinical Trial Regulation:
Advocacy directed at Council (and EC and EP) will focus on:
avoiding definitions of CCI in the CTR itself,

seek to delete preamble text that CSRs do not "in general" include CCI (even if current text is acceptable as fall-back position).
The EFPIA PACT(Public Affairs on Clinical Trials) is responsible and will work closely with national associations and Brussels staff.
Regards,
[Redacted]