Ben Goldacre tweeted a document, a letter to UK doctors from Pfizer. I don't know the specifics of the UK regulatory agencies and how they differ from the FDA. I don't know what a CCG is. But I don't think we need to know those things to get what Pfizer is trying to get said in their letter – their unimaginable letter. He posted a jpeg that was too small to read, so I transcribed it for all to experience first hand.
Pfizer Worldwide Biopharmaceutical Businesses
[Date]
[CCG Address]
Dear [NAME]
Re: Lyrica® (pregabalin) pain patient
I am writing to ensure thay you are informed about the relatively unususl issues surrounding the loss of exclusivity situation for the Pfizer product Lyrica® (pregabalin) so you can take necessary action to prevent patent infringement by your organization.
An appendix is attached describing the factual aspects of the situation in detail to ensure that you have the full information available. You will see that, whilst tyhe basic patent for pregabalin has expired and regulatory data for pregabalin has expired in July 2014, Pfizer has a second medical use patent protecting pregabalin's use in pain which extends to July 2017. Pfizer conducted further research and development on pregabalin leading to its use in pain and hence was granted a second medical use patent for this indication. This patent does not extend to pregabalin's other indications for generalized anxiety disorder (GAD) or epilepsy.
As a result of the pain patent, we expect that generic manufacturers will only seek authorization of their pregabalin products for use in epilepsy and generalized anxiety disorder and not for pain, whilst Pfizer's pain patent is in place. Generic pregabalin products therefore are expected not to have the relevant information regarding the use of the product in the PIL (Patient Information Leaflet) and SmPC (Summary of Product Characteristics). In other words, the generic pregabalin products are expected tro carry so-called "skinny labels" and will not be licensed for use in pain.
In the circumstances dwscribed above, Pfizer believes the supply of generic pregabalin for use in the treatment of pain whilst the pain patent remains in force in the UK would infringe Pfizer's patent rights.This would not be the case with supply or dispensing of generic pregabalin for the non-pain indications, but we believe it is inccumbant on those involved to ensure that slinny labeled generic products are not dispensed and used for pain.
In this regard, we believe the patent may be infringed, even potentially unwittingly, by pharmacists and others in the supply chain, if they supply generic pregabalin for the pain indications. Without information, guidance, and practical solutions from the authorities. Pfizer believes that multiple stakeholders, possibly without realizing, may contribute to patent infringement which would be an unlawful act. This runs contrary to the government's established policy of rewarding additional research by granting a second medical use patent.
We also note that, by issuing guidance, your CCG is able to influence patterns of prescribing ans dispensing in your area. We believe these powers must be exercised responsibly and with a view to avoiding the infringement of Pfizer's pain patent.
In view of the above, Pfizer requests that you use appropriate guidance to prescribing clinicians withing your CCG to help ensure that our pain patent is respected and that all prescribing clinicians are aware of the pain patent situation. There are a number of ways in which this might be achieved, but the simplest solution, we believe, is for clinicians to be advised to prescribe Lyrica® by brand when prescribing pregabalin to treat neuropathic pain. Pharmacists will then be able to dispense Lyrica® against such prescriptions and this will ensure that they do not infringe the pain patent. In addition this will mean that patients with pain will be provided with a PIL that describes the use of pregabalin in pain.
Your CCG may also consider reviewing patient records retrospectively (in advance of the availability of generic drugs) and use prescribing decisions support mechanisms such as Scriptwatch to support appropriate ongoing prescribing. We are willing to discuss, or assist CCG's with, the development of other solutions.
We should also note that, in our view,(i) CCG guidance instructing or encouraging the usage of generic pregabalin in pain would amount to procurement of patent infringement (an unlawful act); and (ii) your CCG is under an obligation to address the risk of wide scale infringement of Pfizer's patent rights. Pfizer therefore formally reserves all of its legal rights in this regard.
If you have any questions in relation to the above please contact Pfizer LTD on 01304 616161.
Yours Sincerely,
Ruth Coles
Legal Director
hu·bris 'hyu br?s
noun.

Overbearing pride or presumption; arrogance:
After being fined $2.3B for off-brand promotion with their non-product Neurontin®, Pfizer brought out Lyrica®, a molecular clone, ran it for its patent life, and now want to extend the exclusivity for a secondary patent for the same use they got fined for in the first place. And the way they propose to do that is threaten GPs and Pharmacists.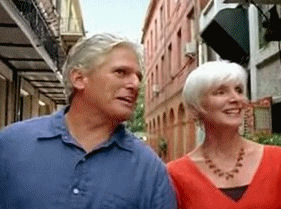 I've never prescribed Lyrica®, and only refilled Neurontin®. The thing I've noticed is that patients are reticent to stop Neurontin®, and I suspect it is because it has a mild Benzo-like antianxiety effect. The problem with this system is contained in this letter. "This runs contrary to the government's established policy of rewarding additional research by granting a second medical use patent". That's built on the notion that pharmaceutical companies should be rewarded in return for developing new drugs for the betterment of our patient's lives. They've turned that into a mechanism to make gajillions off of medications that have a minimal effect [if that] and then sell that effect to the public that clamors for the drug so they can be like the pretty lady on the television dancing her way through an exotic vacation.
Do we really want to reward companies for developing life-style drugs? What is the point of trying to rein in escalating healthcare costs if what we're doing is making it easier to go to the doctor and get the made for t.v. "ask your doctor if Lyrica® is right for you" drug with a prescription plan? And when they come up with something that may be a life-saver for some, like the new Hepatitis-C drugs, do we really want to let them use their patent exclusivity to sell the 90 day treatment at $1000/day? And with this silly ploy, do we really want to let Pfizer intimidate doctors and pharmacists by using patent laws to insist on their writing Brand prescriptions? or the NHS? or anybody? Not hardly…