In looking at the history of psychiatry, 1980 marks a radical change with the introduction of the DSM-III. But that was hardly the only thing happening in 1980, not by a long shot. Probably the most remarkable event was the election of Ronald Reagan which marked a dramatic change in our way of doing capitalism – the unregulated free-market way. 1980 is where a lot of graphs begin – like the rise of wealth inequity or our separating from the rest of the world with medical costs [in spite of no gain]. Reagan's deregulation was sustained and defended by his Federal Reserve Chairman, Alan Greenspan, who artfully controlled our free economy by manipulating interest rates from 1987 until retiring in 2005, just as the housing market began its free-fall, ushering in the Great Recession in 2008: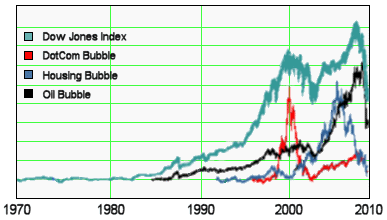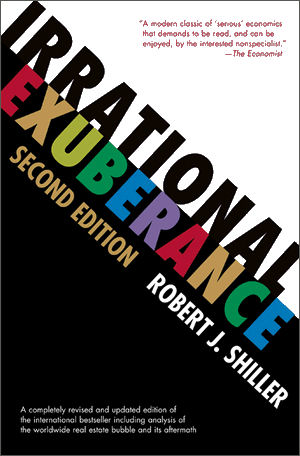 Probably the most perceptive observer of human behavior of the era was actually an economist at Yale, Robert Shiller, who found a way to quantitate the value of real estate, the Case Shiller Index. In 2000 he published a book, Irrational Exuberance, that predicted what would happen when the real estate "bubble" finally "burst." His title came from a speech by Alan Greenspan explaining away the earlier "DotCom bubble" as an anomoly. In Shiller's Behavioral Economics, it was a an example of a natural exception to the Supply/Demand economic principle – a runaway financial market doomed to collapse – something like the Gold Rush. The Housing Market did indeed crash in spades, just as he predicted, bringing the economy down with it: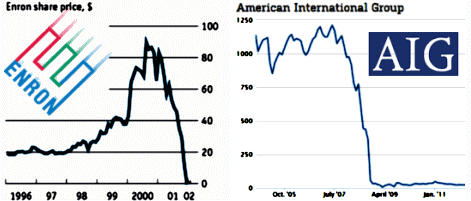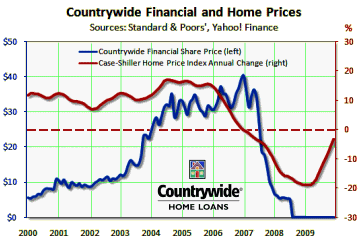 We watched as huge companies whose main business was the business of doing business fell one after another as the ramifications of their Irrational Exuberance spread across the country and unemployment soared. 2008 closed the parentheses opened in 1980, and it happened in psychiatry then as well when Senator Grassley exposed a list of prominent academic psychiatrists who were participating in and profiting from a psychopharmacology bubble of sorts. It didn't crash like the overall economy, but it at least lost some of its magical aura. The drug companies had mirrored the general trend of becoming increasingly into the business of doing business, and it's still happening:

Pharmalot: WSJ

By Ed Silverman

June 16, 2015

For the past several years, the pharmaceutical industry has been relying on a model that sometimes resembles Hollywood studios. Rather than use their resources to build every medicine from scratch, the biggest drug makers increasingly look outside their own labs to buy a company or license a compound and then use their financial, regulatory and marketing muscle in hopes of creating a hit.
Ed tells it in a softer way than I would. These are companies whose main business is the business of doing business. Like Enron, AIG, Countrywide, and countless others, they're in their corporate offices and not in their laboratories or manufacturing plants. They're disconnected from the essence of their purpose. And unfortunately, they're not the only piece of medical pie where that has happened:
So how is that working out? A new analysis says not so well, at least for most companies. With few exceptions, most drug makers did not end up using their capital efficiently to make acquisitions between 2004 and 2014, according to the analysis by the McKinsey consulting firm. Similarly, few drug makers succeeded in forging licensing deals that generated blockbuster products. Put another way: most drug makers had low hit rates. "Overall, it seems few companies excel at sourcing innovation externally," the consultants

wrote

in Nature Reviews Drug Discovery…

To be sure, there were success stories. For example, there was the $11 billion that Gilead Sciences paid to acquire Pharmasset and its hepatitis C compounds. As for licensing, the consultants pointed to a pair of deals in which Johnson & Johnson licensed the Xarelto bloodthinner from Bayer and the Imbruvica cancer treatment from Pharmacyclics. But only two drug makers – Roche and J&J – ranked highly in both categories.

"It's really hard to be successful at both M&A and licensing," says Myoung Cha, a partner in the medical products practice at McKinsey. "There are few companies that seem to be consistently good. Overall, there's a huge spread in performance in efficiency, at least among the largest companies… And licensing looks very similar to venture capital investment. One or two great deals can make all the difference."

In fact, the analysis found that few drug makers were able to license one or more blockbuster medicines over that 10-year period, despite a large number of deals. And most of the blockbuster deals – seven out of 10 – involved late-stage licenses, which suggests that many of the higher-quality molecules were more expensive to source, according to the consultants.

So what does this mean for the notion that external sourcing will save the day and help the pharmaceutical industry reinvent itself? "Many companies are trying to make large pushes to external sourcing," says Cha. "And many say it's a great way to augment the pipeline. I would also say it's not a panacea for building a strong pipeline. Companies really need to think hard about where to generate return for dollars invested – internal or external discovery. External sourcing is simply not a capability that every company has equally."
Like any good psychotherapist, Robert Shiller saw a piece of human behavior in economic systems that made little sense, and he figured out how to both document it and make predictions based on what he saw. Part of that paradigm involves making the change from being a company that researches, developes, tests, and then markets medications into a company that uses their financial, regulatory and marketing muscle in hopes of creating a hit – the business of doing business.
But there's a point here beyond my diatribe about corporate greed. PHARMA is a protected industry. The Approval process eg only two positive studies; the generous patent life; the patent extension options; allowing Direct-to-Consumer Advertising; the absence of strong price regulation; colluding with keeping their data hidden; all are among the many ways we reward the pharmaceutical industry for their research and development of new medical treatments. They get special concessions as payback for their R&D efforts.
If they're not doing Research and Development and are spending their time on the business of doing business and doing a Gilliad [gagging price gouging on a captive audience via patent protection], why should we continue to give them special treatment? Why, indeed?…