A month ago, I wrote about a woman who had arrived in our clinic on a remarkable regimen if medications [
blitzed…
]. To repeat:
She was brought to the clinic by her aunt who was taking care of her temporarily. She was a woman in her fifties with a cast on her lower leg from a fall. She was calm, alert, but couldn't answer many questions. She was blitzed. She told me she'd fallen and broken her hip. But she knew neither the date nor the season. By history, she was obviously the 'black sheep' of the family – a failed marriage, no contact with her kids, psych hospitalizations, multiple rehabs for alcohol, benzodiazepine detox, etc. – moving from family member to family member. Her aunt had a piece of paper with her medications written out neatly:

Seroquel 600 mg/day
Trazadone 450 mg/day
Depakote 2.5 Grams/day
Neurontin [I forget how much too much]/day
Cogentin 4 mg/day
among other things…

…an outrageous cocktail!
So now I've seen her at two week intervals for two months. When I mentioned her last time
Over a couple of months, I got her down to…

Seroquel 200 mg/day
Depakote 500/day
Cogentin 4 mg/day

…without incident. But she was still pretty fuzzy [season "yes" – month "no"]. That was two weeks ago. I had noted her pupils were dilated every visit but wanted to decrease the Seroquel before taking on the Cogentin. This time they were so widely dilated I could barely tell her eye color [why it wasn't that dramatic earlier isn't clear to me] and she complained about her vision being blurred. So I stopped the Cogentin by coming down a mg/every couple of days. Yesterday, I had stepped out to return a phone call. When I got back, the nurse had put she and her Aunt in the office because she was so agitated. She was in the middle of a full scale hyperventilation episode with carpal-pedal-spasm – throwing her glasses across the room breaking them and yelling about…well, about everything.

It took a while to get her breathing slowed. In the barrage of things that followed [a litany of a lifetime of woes and symptoms], I noticed that her pupils were down to size; that she was fully oriented with intact memory, past and present; and that she was mad as hell about many [if not all] things. As she calmed down, I could see that she had some subtle but none-the-less definite involuntary movements of her tongue. In addition, her legs were never totally still…
Seeing her extrapyramidal symptoms, I put her back on the Cogentin, 2mg at night, and added 0.5 mg Xanax for sleep [she hadn't slept in four nights]. Today, she appeared, a cognitively functional person, actually kind of happy. The "restless legs" had cleared and her pupils were down to size. She reported normal sleep. Her only complaint was constantly moving her jaw back and forth and the impulse to move her tongue. We decided to take a rest from detox for a while, and take on the Tardive Dyskinesia symptomes next visit. I've never taken someone off of that much medication that fast, and I thought a month of re-equilibration might help us decide how to proceed [update: I left out that we lowered the Seroquel from 200 to 150 this time].
How did this woman get on such an outrageous cocktail? I wasn't able to take as much history as I would've liked, but I think I got to the bottom of that question. She was being seen at our local contract mental health center. Every time she went, she left on more medication [both kinds of more – increased dose and/or new meds]. She was never seen by the same person twice. As as matter of fact, she was never seen by a person in the traditional sense. They have telepsychiatrists there, psychiatrists on television sets. She and her aunt had been to the center to complain about the overmedication themselves since our last visit, and the director was mega-apologetic – sheepishly admitting that this wasn't the first time [duh!]. I'm going to give her a call myself later this week.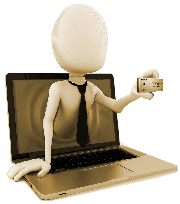 I'm not going to wind up on
telepsychiatry
today. I complain about enough things already. I think it's a creation of some cost-cutting bean counter and ought to be outlawed as
de facto
malpractice rather than the subject of glowing articles in the Psychiatric News. I doubt I even have to explain why I think that, so I won't. This is hardly my first encounter with such a case, and I'm sure it won't be my last. Some truths are self-evident…