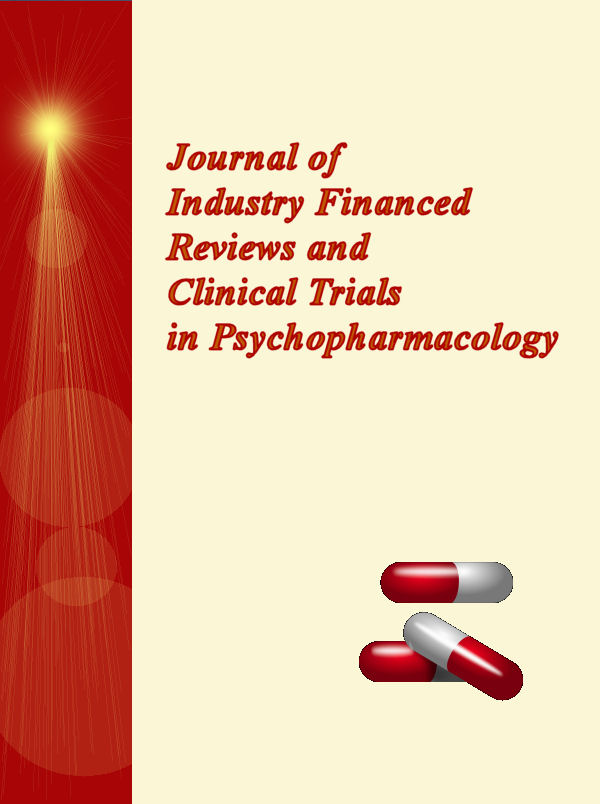 I have no real information about Ketamine as a treatment for depression, though it does seem beyond peculiar to be writing about a club drug in the context of treating a mental illness. But I'm writing about it for another reason nonetheless – a ethical reason. As common as it has become, I protest peer reviewed academic journals publishing articles that are primarily commercials. And my protest extends to publishing articles written by people with strong financial ties to the treatment under discussion in the article. It would be fine with me if there were a specific journal for that kind of paper – the Journal of Industry Financed Reviews and Clinical Trials in Psychopharmacology. I expect there already are a few [or some unacknowledged candidates].
If the peer reviewed academic journals absolutely need the revenue, they could at least put these articles in a labeled, dedicated section of their publications with a heading [I suggest
Industry Financed Reviews and Clinical Trials in Psychopharmacology
]. And speaking of Ketamine, I would nominate the review I recently discussed [
a touch of paralysis…
and
infomercials…
] for my new journal. Here's another Ketamine article that may or may not be a prime candidate:
by J. W. Murrough L. Soleimani, K. E. DeWilde, K. A. Collins, K. A. Lapidus, B. M. Iacoviello, M. Lener1, M. Kautz, J. Kim, J. B. Stern, R. B. Price, A. M. Perez, J. W. Brallier, G. J. Rodriguez, W. K. Goodman, D. V. Iosifescu and D. S. Charney.

Psychological Medicine. 2015 45:3571–3580.

Background. Suicide is a devastating public health problem and very few biological treatments have been found to be effective for quickly reducing the intensity of suicidal ideation [SI]. We have previously shown that a single dose of ketamine, a glutamate N-methyl-D-aspartate [NMDA] receptor antagonist, is associated with a rapid reduction in depressive symptom severity and SI in patients with treatment-resistant depression.

Method. We conducted a randomized, controlled trial of ketamine in patients with mood and anxiety spectrum disorders who presented with clinically significant SI [n = 24]. Patients received a single infusion of ketamine or midazolam [as an active placebo] in addition to standard of care. SI measured using the Beck Scale for Suicidal Ideation [BSI] 24 h posttreatment represented the primary outcome. Secondary outcomes included the Montgomery–Asberg Depression Rating Scale – Suicidal Ideation [MADRS-SI] score at 24 h and additional measures beyond the 24-h time-point.

Results. The intervention was well tolerated and no dropouts occurred during the primary 7-day assessment period. BSI score was not different between the treatment groups at 24 h [p = 0.32]; however, a significant difference emerged at 48 h [p = 0.047]. MADRS-SI score was lower in the ketamine group compared to midazolam group at 24 h [p = 0.05]. The treatment effect was no longer significant at the end of the 7-day assessment period.

Conclusions. The current findings provide initial support for the safety and tolerability of ketamine as an intervention for SI in patients who are at elevated risk for suicidal behavior. Larger, well-powered studies are warranted.

Declarations of Interest:
In the past 3 years, Dr Murrough has served on advisory boards for … and is named on a patent pending for neuropeptide Y as a treatment for mood and anxiety disorders, on a patent pending for the combination of ketamine and lithium to maintain the antidepressant response to ketamine, and on a patent pending for the combination of ketamine and lithium for the treatment Ketamine for suicidal ideation…

… Dr Charney [Dean of Icahn School of Medicine at Mount Sinai], and Icahn School of Medicine at Mount Sinai have been named on a use patent on ketamine for the treatment of depression. The Icahn School of Medicine has entered into a licensing agreement for the use of ketamine as therapy for treatment-resistant depression. Dr Charney and Icahn School of Medicine at Mount Sinai could potentially benefit if ketamine were to gain approval for the treatment of depression. Dr Charney is named on a patent pending for ketamine as a treatment for PTSD…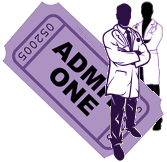 It appears to me that an academic appointment is generally a requirement to publish an article in a peer reviewed academic journal [there's good reason for that]. I've called it a ticket, one that has, in my opinion, been heavily abused – bought and sold way too frequently. An academic appointment isn't intended to be a commercial commodity.
But here we have something even more confusing, both the academic author and his academy are on an entrepreneurial adventure. It doesn't quite belong in an academic journal. But there doesn't seem to be a traditional industry involved to get it into my proposed new journal. Maybe a better question to ask is, "What is Mount Sinai up to here?" Clearly it's a potential money-making venture being spearheaded in consort with one of its academic department heads [or vice versa]. That being the case, are we to assume that this self-same department and its faculty are in any position to evaluate the drug's effectiveness. And what does it say when the two articles on Ketamine are being touted by Department Chairmen [Nemeroff and Charney] who are notoriously KOLs heavily involved in commercial products?
This story blurs the meanings of academic, of industry, and of patents. To add to that, Ketamine itself blurs the distinction between drugs [as in street drugs] and medication. I can't even make up the name of the journal where this paper belongs – maybe The Journal of Entrepreneurial Academics? Or maybe it belongs nowhere…