I have rarely been so surprised as I was last night when I read the AMA Press Release about Direct-To-Consumer [DTC] advertisements on television [reprinted here in
pinch me!…
]. I remember when they started back in the late 1990s. One day, a patient said, "Do you think
I-forget-which-drug
is right for me?" And I remember thinking it was an odd thing to say. A couple of nights later, I saw my first DTC television ad, and on the spot developed a very annoying habit – talking to the television set. I'm sure my family members begin to cringe when one of those ads came on, because I apparently am constitutionally unable not to talk back to the voice-over, particularly when the ad is about a psychiatric medication, but also in general. I do things like accuse the pretty ophthalmologist in the Restasis® ads of wearing tinted contact lenses, indict the lady in the blue slip in the Cialis® ads of being a porn star, and add my two cents to the mumbled side effects towards the end of the ads. In the rest of my life, I don't talk to media and am generally an uncritical and accepting person.
I won't list all the reasons that these ads make me so angry, but I do want to mention one that has been added since I moved to a rural area. I've always been someone who prescribes generic drugs if possible – not just because of cost, but because they've been around long enough to pass the test of time. There's nothing in medicine that says newer is better. But working in the charity clinic, the patients see those ads and think that the generics we provide are "less than." In truth, in those instances where a new drug is genuinely better, we go out of our way to procure it through scholarships or our general medical fund. They've never not gotten such a drug when I've asked for it. But that's not the point.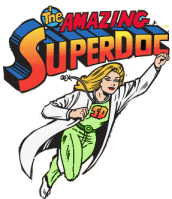 But my surprise was that the AMA voted to oppose these ads. That says something positive about our medical community that was unexpected. Who knows? Maybe next on the agenda will be a move to stop ordering un-necessary scans and lab tests? to actively oppose the gajillion fee-churning maneuvers that happen in our emergency rooms and hospitals [including inappropriate screening]. And how about those faux-televisions in the waiting rooms with their infinitely looping infomercials for diabetic supplies and vitamins? Doctor-Power. I like it!