special to the Miami Herald

by Dr. Charles Nemeroff

November 23, 2015

Depression is a commonly used and terribly misunderstood term. When mental health professionals refer to depression, they are referring to a syndrome – a constellation of symptoms that persists every day for two weeks or longer. Patients may feel blue, hopeless and "down in the dumps." They also may complain of fatigue, sleep disturbances, changes in appetite and decreased concentration. Think about the saddest you've ever felt and feeling like that every day for no obvious reason – this is a good description of major depression.

In the past two decades, we have learned much about the causes of depression. We now know from brain imaging studies that depression, like Parkinson's disease and stroke, is a brain disease. In addition, depression can run in families.

Depression can be effectively treated by antidepressant medications — such as Prozac, Effexor, Zoloft, Lexapro and others — and/or certain forms of psychotherapy [cognitive-behavior therapy and others]. Patients who fail to respond to one antidepressant often respond to another. Those who do not respond to antidepressants or psychotherapy treatments can receive other approved and effective treatments, including repetitive transcranial magnetic stimulation [rTMS] or electroconvulsive therapy [ECT].

The good news is that the vast majority of patients can be effectively treated; the bad news is that many patients remain underdiagnosed and untreated or are reluctant to seek treatment from mental health professionals. When it comes to mental health, patients should always seek out mental health experts – just as they would for any illness.
I have no idea how this article made it into a major newspaper, even on Dr. Nemeroff's home turf where he is chairman of psychiatry at University of Miami medical school. Did the paper call up and ask for a health tip filler? Or did he send it in unsolicited? However it got there, sandwiched between an abbreviated version of the DSM diagnosis and a simplistic alogorithm for treatment [SSRIs, CBT, rTMS, ECT], we're told that we now know Major Depressive Disorder to be a brain disease from neouroimaging studies.
While the category Major Depressive Disorder is probably a heterogeneous collection rather than a discrete syndrome, there's one thing for sure – we don't now know that Major Depressive Disorder or any subset of that collection is a brain disease by neuroimaging. It's hardly possible that Dr. Nemeroff doesn't know that, meaning that his mis·statement is not a mistake. It's a conscious exaggeration at best, but more likely simply a calculated lie – something he wants to be true to fit an agenda. It's hardly his first.
We know at least one part of why? [why he does it]. He has made a series of such deliberate mis·statements since he appeared on the stage in the early 1990s, and the motive has usually been financial reward for himself personally and for the companies he advises, though sometimes it's to argue for some pet theory [see business as usual…]. The why? I don't know is why the academic psychiatric community, or the Miami Herald puts up with such antics. Yet he's the chairman of a psychiatry department, holder of an NIMH Grant, gets invited here and there to give talks with conclusions speculations like this …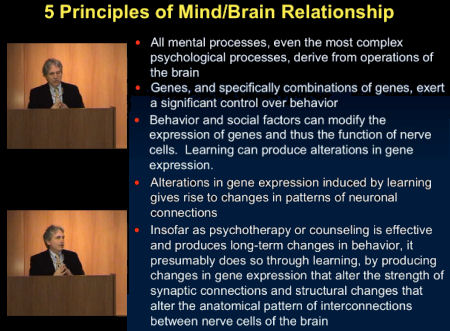 … is the senior author on review articles in the American Journal of Psychiatry [infomercials…], has no problem getting published [averaging well over an article a month for over 30 years] …
… is a co-editor of a major text in psychopharmacology, speaks in multiple C.M.E. courses, etc. Whenever there's something new, he's right there to talk about it [personalized medicine, Ketamine, various electro-stimulation devices, lithium patches, etc.]. So he seems bulletproof, untouched by his track record of betting on a series of failed enterprises, chasing edgy hypotheses that don't pan out, or the public exposures for agenda-driven exaggerations, mis·statements, and lies like in this little blurb in the Miami paper.
I just don't know why he gets a bye…