Robert Spitzer, the author of the DSM-III, died on Christmas Day at age 83. While the commentaries so far praise his removing psychoanalysis from psychiatry, he gets mixed reviews for the system he developed. All agree that he became the most influential psychiatrist of his time.
I've never been able to say much about him or his DSM-III without hearing back that my opinion is suspect because I am a psychoanalyst. Unlike the modern KOLs, I wouldn't argue that it's not a Conflict of Interest that colors what I think. It definitely does. But I agree that psychoanalysis shouldn't have been a part of psychiatry or psychiatric diagnosis in the first place. The fact that it became allied with psychiatry in America was neither what Freud wanted, nor what happened in the rest of the world. Parenthetically, psychoanalysis as a non-denominational discipline has actually thrived since the separation from psychiatry. But that's another story.
At the time of the DSM-III introduction, I thought it read like an academic exercise more focused on itself than the patients it purported to classify. Spitzer wasn't a clinician, and his DSM-III ablated established categorical clinical distinctions in the service of improving inter-rater reliability, most notably, Melancholic Depression versus depression as a symptom. Presumabely, he also wanted to get rid of depressive neurosis in the process, but that stroke opened the floodgates to the later SSRI/Atypical/TRD craze, and stopped affective disorder research in its tracks for no clear reason. I personally thought the DSM-III subtracted from rather than added to or improved upon, so I paid it little mind. But within a very short time, psychiatry was undergoing a massive sea change, and there was clearly a push towards pharmaceutical treatment and research along with changes in third party payments. And for some of us, it was a time for a change in employment.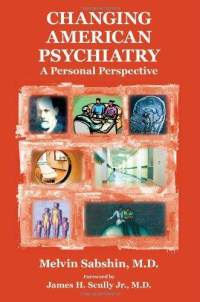 Looking back on those days, I don't think psychiatry changed just because of Robert Spitzer. Robert Spitzer's DSM-III was the more public face of a broader effort with strong political and economic undercurrents that transcended the stated scientific agenda. I doubt that Robert Spitzer; or the Medical Director of the APA [Dr. Mel Sabshin]; or those colleagues Spitzer called "the invisible college" [the neoKraepelinians centered at Washington University] had any inkling of the power they were ceding to the pharmaceutical and insurance industries in the process, or how that scenario would play out over the next three decades.
The biggest ringer in the story is what we now call the KOLs, the group of psychiatrists in high places who joined up with PHARMA for personal and institutional gain. I would never have dreamed that would happen. I doubt if Robert Spitzer did either. They're still there, and without a thorough cleansing, I doubt that there will be any meaningful resolution of anything. You know who they are. Their names are spread throughout the posts on this and many other blogs. Robert Spitzer was as victimized by their antics as the rest of us.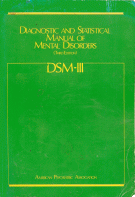 So back to Spitzer's legacy. Alongside of his depression gaff, there's another place where I think he deserves to be personally blamed. He kept a lot of what he was doing under his hat, shared only with his confidants. So the DSM-III process was something of a politically maneuvered bloodless coups d'etat orchestrated in concert with an inner circle of the APA. That behind-the-scenes oligarchy has persisted, undermining any sense that the APA represents its membership [better characterized these days as its following]. Whether the stealth and all the palace intrigue was necessary or not [ends justifying the means], it has persisted as a style for 35 years to all of our detriment.
I was in training at the New York Psychiatric Institute during the time when the DSM-III was being framed and I remember him as a boyish, hurried, preoccupied guy darting down the hallway. I didn't know who he was or what he was up to, but I recognized him from his pictures later when the Manual was published. He was one of those people who catches your attention and persists in memory…