Pharmalot @ STAT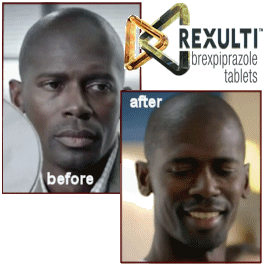 What a good compromise. Is it possible that Congressmen might wake up from their long sleep and do something so clearly sensible as this? As I read it, I thought, "
And maybe require that they have to add the price per pill to the ad.
" The pharmaceutical companies moan about all the hoops they have to jump through, but I have a hard time generating any sympathy for their complaints. They can't imagine the burden they've added to the practice of medicine with the ubiquitous "
ask your doctor if ____ is right for you.
" Beside the direct effect of specific requests, it seems to me like it's part of a change in many patients' approach to medicine in general.
In the past, I was used to patients presenting their symptoms with a question mark. "Is something wrong?" "If so, what's wrong?" "What can be done about it?" These days, many patients present with an agenda. While that's just an impression with no p-value, it's a strong impression. One get's used to the drug seeking patient whose symptoms and presentation are aiming you to the inescapable conclusion that they should be prescribed some particular controlled substance. People often use the term sociopath to describe such people. I'm talking about something different – the person who has seen some ad and thinks "I'd like to try that." As the doctor, you are then the hurdle between the patient and Cymbalta ® or Rexulti® [but you don't know that]. Occasionally, that's fine and good, but it's not the rule. It's one of the reasons I've become more fluent in drug prices, a language I have never been drawn to particularly.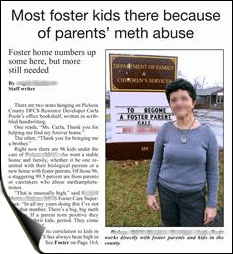 One might see this state of affairs as including the patient in the decision about treatment. I'm fine with including the patient in decisions about treatment. But I'm not at all fine with those ads ability to create patients, or to suggest that there's magic in antipsychotics for people who tried to find magic in the antidepressants that came before them, when the actual problem is in the "psycho-social" domain. I don't like thinking these thoughts particularly, but this "agenda trend" is very real and it's coming from someplace. The ads may well be aimed at creating a market for specific drugs, but they reinforce the idea that the solution to life's woes comes in a potion of some kind. And I recurrently wonder how much that contributes to things like this article in my local paper.
That's not an idle thought. I've heard too many times people in drug trouble say, "I tried those antidepressants and they didn't do the job. But the Meth did." Whatever the case, These are not thoughts for a practitioner, they're for policy makers who don't seem to realize that all this talk of integrating behavioral health with primary care is almost guaranteed to accelerate the CNS drug epidemic. The most recent HHS bulletin to appear in my box combined that story line with one about doing the same thing with substance abuse – offering webinars for both. I had the fantasy of countering with a webinar on the dangers of unintended consequences…