It's about a contemporary medication,

Vortioxetine

[

Brintellix®

now

Trintellix®

]. Our

Paxil Study 329

article and the recent article about Karen Dineen Wagner et al's

Citalopram in Adolescents

article are important windows into the deceitful publication practices in clinical trials of psychoactive drugs, but they're about old studies [2001 & 2004] about drugs now long off-patent. No apologies about that. It took that long to get the information necessary to get to the bottom of things. But Cosgrove et al are writing about a drug that's new and in-patent – a drug being detailed widely to doctors right now.

They didn't have access to any special information like the other two articles [raw data & subpoenaed documents]. They were able to show how the published articles were misleading using available information from regulators etc., showing that with enough stick-to-it-ness, these RTCs can be vetted effectively. While we long for data transparency, as we learned with the 329 effort, there's a lot of work involved in a reanalysis. Cosgrove et al show us that with another version of a-lot-of-work, even without special access, these tainted articles can be evaluated.

Their article doesn't stop with demonstrating some of the methodology of the misreporting illustrated in the articles, but goes on to make suggestions about problems in the system and pathways to change. While you might not completely agree with all of them, they're all valuable food for thought. That's what academic publication is supposed to be about.
There's another reason for focusing on this article. It's a class act, yet it's not published in a journal that has a wide readership, or as wide a readership as it deserves [journal and paper alike].
So the article brings up another issue: how hard it is to get a controversial or contrarian article published in the medical literature. With Paxil Study 329, even with a willing journal, we went through a prolonged review. While it was difficult, in the end I'm for that. I wish the original paper we were reporting on had been looked at anywhere near as closely as our submission and conflicts of interest as closely scrutinized. With the Citalopram in adolescents study, the authors gave us a narrative of the difficulties they encountered [

background notes

].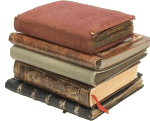 You'd think as much as I've said about these articles already, that I'd shut up about them. But there's a reason I haven't. Reading blog posts from a boring old man can't possibly do strong articles like these justice. They need to be read in person rather than in summary. And I found out that Cosgrove et al is finally available full-text on-line so it can [and should be] read by all. Here are the three articles with their full text links, and a fourth similarly important recent clarifying meta-analysis thrown in for good measure:
Summer Reading List
We are finally seeing articles published about the other side of the coin – evidence-based analyses of Clinical Trials that reveal the kind of bias and deceit that has come to characterize too much of our medical literature. These clarifying papers are still uncommon, published with much blood, sweat, and tears – sometimes in remote corners of the medical literature. It's important to make sure we've read them [and spread them]. We can't expect hard working clinicians to run across them, so pass them along. The time for simply decrying what's wrong has passed. It's time for reparative action, and there's no stronger stimulus than articles like these that document the scientific misbehavior behind the original publications…