I work as a volunteer physician in a [formerly] charity clinic in a rural part of a rural State. The Clinic was started by some retired doctors and operated out of a few trailers with a large volunteer staff, seeing only uninsured patients. This is an unusual place at the beginning of the Appalachian Mountains. About ¼ of the county is occupied by gated retirement communities. The rest is home to the descendants of the settlers that came after the Cherokee were marched out on the Trail of Tears in 1838 and their land parceled off in a lottery. It's a beautiful place that has the world's largest piece of white marble [1 mile x 6 miles x unk. depth] that sustained the county back when people built with marble [it's now the grit in your toothpaste]. It was also the home for the "moon shiners" of a former time, and their whiskey-runners and souped-up cars were the direct progenitors of the modern NASCAR races.
The clinic I work in was staffed by retired volunteering professionals of various ilks from the gated communities and serves the indigenous population. There's a symbiosis between these two groups that works well – strong tax base, well stocked Thrift Shop, plenty of eager workers for building and other jobs, a better hospital than we might otherwise have, our clinic, and a cultural mixing that's refreshing. Both groups are mostly Republicans [for different reasons].
With the coming of the Affordable Care Act and insurance for all, the clinic changed dramatically. The old docs who founded it either died or moved on [I find myself the old man now]. Instead of volunteers, we now have a few volunteers but mostly employees. There's a new clinic building. There are inspections and standards, a new EMR [Electronic Medical Record] system. Everyone gets vital signs and fills out a PHQ-9 in the waiting room with every visit [I wonder who looks at them? not me]. And it seems like there's some kind of administrative snafu with almost every patient, any prescriptions. Every patient has a "primary" – a primary care-person, usually a nurse practitioner. And there are lots of "rules" from the various governments and agencies involved. The patients are confused by it all [as am I]. I actually hate that it changed, and am likely to soon move on out of frustration.
The thing that has me mentioning it here is hard to know how to say – it's a change in attitude in both the staff and patients that I didn't anticipate – but it's undeniable. It's almost adversarial. Though that word seems too harsh, it's the best one I can think of. It's as if there has been a shift from a hermeneutic of trust to one of suspiciousness. The staff seems often worried that the patients might be trying to game the system, and the patients are likewise concerned that something might be withheld, that the "system" is working against them. It's bigger than the fact that there's now money involved though the fees are quite low. In my case, because I remain a volunteer and am not a registered "provider" in any system, there's no charge to see me. Yet the attitudinal change spills over into my office. I never anticipated anything like this happening and there doesn't seem to be anything I can do about it.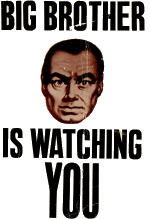 I hope I can find a way to stay on for a while because I've really enjoyed my time there. It has been a good end-of-career experience. It's an antidote to some of the disillusioning things I encounter in writing this blog. It's a mixture of all the different ways of approaching problems help-seeking patients show up with – doing what can be done in the time alloted. I often think of the title of Adolf Meyers' collected works "Common Sense Psychiatry" – because that's what it comes down to. Many of the patients I see have outrageous biographies, yet have put together meaningful lives against the odds. And even with the brief and infrequent visits to the clinic, I'm often awed with the work that can be accomplished. And it's good for a psychoanalytically oriented psychotherapist to work in a situation where the very medications I talk about here as overused can be so helpful in treatment if you're careful.
But something about becoming a Bona Fide, Certified Center with all that entails has changed the ambience in ways I couldn't have imagined. My working hypothesis is that the staff's feeling of being "watched" and "judged" has been passed on to the patients. Rules and standards have replaced "Common Sense" I find myself wondering if that's inevitable…