Posted on

Friday 7 October 2016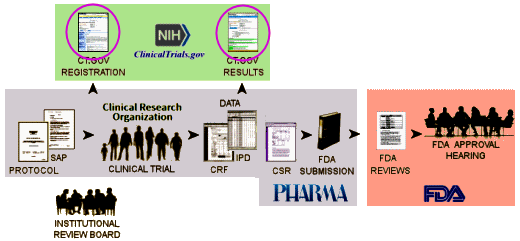 Perhaps, rather than talk about what the NIH and FDA propose doing about it, we should frame the problem that needs fixing. Because of the PHARMA Sponsors' keeping clinical trial data secret [proprietary, intellectual property] and the FDA, the only entity with access, we are only privy to the published journal articles for our information about clinical trials. And it is increasingly apparent that there has been widespread corruption in the public reporting – leaning towards exaggerated efficacy and minimization of harms. While it's hard to prove because it happens behind closed doors, a common tool of distortion involves outcome switching – changing reported outcome parameters to fit the results. For this and other more scientific reasons, the outcome parameters and methods of analysis must be declared before the trial begins.
If the outcome parameters and methods are clearly declared a priori [in the Registration process on ClinicalTrials.gov] AND the results of these preregistered parameters are posted in the ClinicalTrials.gov RESULTS database as soon as they are available when the trial ends…
… the reader can be assured that the outcome parameters weren't changed based on the data itself [Hypothesis After Results Known – HARK]

… then the reader sees the RESULTS of those prespecified variables directly


… so there's no question about the outcome of the trial.

In other words, there is another mechanism beside just the published article available to the reader to evaluate the study. There is no reason that the Protocol and Statistical Analytic Plan can't be submitted at the time of Registration – it's at hand as part of the Institutional Review. There's no reason that the results can't be posted at the time a trial is submitted to the FDA or to a journal. The results are at hand as part of either kind of submission.
How could we be sure that the a priori declaration of parameters and methods is accurate? Ask the FDA to certify their accuracy. In most cases, they already have the documents as part of an FDA registration. How could we know that the resulrs posted are accurate? Ask the FDA to certify that they match those submitted to the FDA. They are the only agency with access to the data itself, and have evaluated it as part of their approval process.
---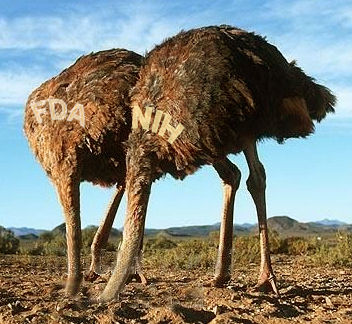 But that's not what the NIH/ClinicalTrials.gov/FDA did [see what to do? the final rule?…]. The NIH and ClinicalTrials.gov wrote the final rule, which is essentially what was in place before except they clarified a few ambiguities and promised to enforce it this time around. The FDA was supportive but changed nothing. It's going to take direct legislation to get changes like the ones suggested above in place – mandated by Congress. Those are the exact changes that are in our petition [Stop False Reporting of Drug Benefits & Harms by Making FDA & NIH Work Together]. Please take a look and sign it.
It's time for the NIH/ClinicalTrials.gov/FDA to give clinicians and patients a mechanism to see clinical trial results in their true light, rather than through a haze of marketing hype in distorted journal articles…