Back in February when I first read about Pradaxa® [how many examples?…, foot-in-mouth disease…], I couldn't help but comment even though it had nothing to do with psychiatry. Without even reading the articles, just the basic premise was suspicious – that Boehringer Ingelheim had introduced a "blood thinner" [anticoagulant] that didn't have to be monitored with blood tests. After a medical lifetime of monitering people on Warfarin with monthly clotting tests, I couldn't figure how one could achieve the same results with a medication that didn't have to be monitored. And when I actually read the articles, I still couldn't. To me, Pradaxa® is a nightmare.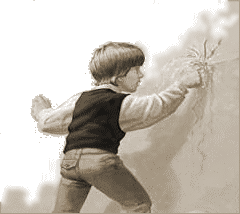 It is an anticoagulant that, unlike Warfarin, can't be reversed if a person has a bleeding episode. Having spent plenty of nights in a former career pumping patients full of Vitamin K to reverse dangerous bleeding, I wondered what one was to do when a person on Pradaxa® slarted bleeding. I had a vision of the little Dutch Boy trying to stop leaks in the Dyke and running out of fingers.
So why would I put someone on a medicine to prevent thromboembolism that cost 60 times as much and seemed pretty dangerous just for the convenience of skipping monthly blood tests? I wouldn't. It's that simple. And as fate would have it, within a few weeks of reading those articles, a friend with Atrial Fibrillation was put on the medication. I did my best to dissuade him, but his doctor carried the day recommending the convenience of Pradaxa®. To my relief, a cardioversion was successful in reversing his Atrial Fibrillation, and he was taken off of anticoagulants.
by Cohen D.

British Medical Journal. 2014; 349:g4670.

by Cohen D.

British Medical Journal. 2014; 349:g4747.

by Charlton B and Redberg R.

British Medical Journal. 2014; 349:g4681.

by Moore TJ, Cohen MR, and Mattison DR.

British Medical Journal. 2014; 349:g4517.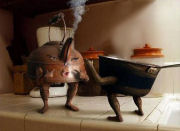 This weeks BMJ hit the ground running on the Pradaxa® story, and good for them. It's is full of detailed articles documenting the whole mess. There's plenty of blame to go around: NICE, the FDA, Boehringer Ingelheim, and all physicians involved – including the one that recommended it for my friend, a Habitat for Humanity crew chief who jumps in to do the jobs other volunteers don't know how to do. I can just hear the phone call that he fell from a ladder [again]. Around that same time he was started on Pradaxa®, a cardiologist from the same practice frowned with disapproval when I declined his recommendation that I take a Statin for my
until-recently-normal
LDL [although I did get a laugh when I added "I don't need a Mammogram either"].