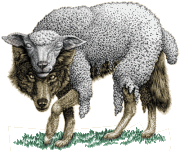 The wheels of progress turn very slowly, and about all one can really take heart from is that they keep turning. It seems as if what we call
Data Transparency
has been echoing around the Globe for several years but the yield so far has been sparse. In the version being worked out by the European Medicines Agency [EMA], the focus of the first phase has been on the CSRs [Clinical Study Reports], covered by Tom Jefferson [see
a priori…
]. The IPD [Individual Participant Data] policy is the next phase, still in discussion. In the US, there was a 290 page report from an Institute of medicine Committee released last year [linked here for reference]:
Committee on Strategies for Responsible Sharing of Clinical Trial Data

INSTITUTE OF MEDICINE OF THE NATIONAL ACADEMIES, pp. 290, 2015

[for reference]
PLOS Medicine

National Library of Medicine, National Institutes of Health

by Deborah A. Zarin and Tony Tse

January 19, 2016

The role of individual participant data [IPD] sharing can best be understood as part of an overall three-level trial reporting system [TRS] framework.

Different "types" of IPD, which reflect varying degrees of information granularity, have different potential benefits and harms.

Study 329 of Paxil

[paroxetine] in children with depression is used as a case study to highlight the potential value of different components of the TRS.
It's a short article, easy to read laying out a stepwise program for Data Transparency that starts with the Registration of the Trial on ClinicalTrials.gov. The next step would be the Results Database on ClinicalTrials.gov. And then they move to IPD Sharing proper and they discuss various flavors of access – using our 329 rewrite as an example: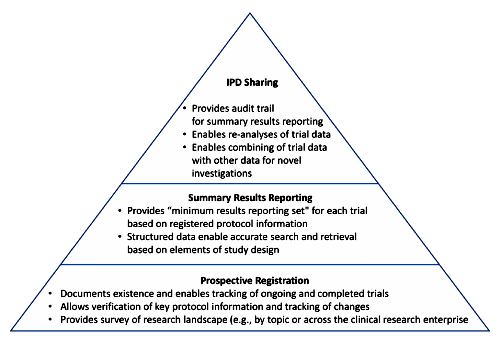 Reading this short benign article, I felt bothered but couldn't put my finger on exactly why. When I came down this morning and saw it on my computer screen, I had a different response. I couldn't find anything right about it. I haven't read the whole IOM report, just skimmed it, but I had something of the same reaction. A few points:
Index of Suspicion: The tone of the IOM Report and the article is very civil with talk of Data Sharing for other novel investigations, limiting the access by levels depending on what's being looked for, using the ClinicalTrials.gov Results Database. etc.

We don't want Data Transparency to look for novel anything. We want Data Transparency because it has been tampered with and distorted on a massive scale. We don't want limited anything. We want to be able to look in every last nook and cranny. So I had a strong "con job" feeling [really strong].

CinicalTrials.gov: I love this site – visit it all the time – pour through the history of changes fequently. But it's no panacea for Data Transparency. It describes the study, but it doesn't have the a priori Protocol, and it doesn't have the Statistical Analytic Plan, and it's obviously easy to leave out important details. If the study is being done by a CRO, it diesn't say which one. So it's great in a general way, but specifics, not so much.

CinicalTrials.gov Results Database: This is the most ignored requirement on the planet. The articles documenting how rarely it's actually filled out are everywhere. It's ignored by Industry and Academia alike. It's improved some after all the attention its disuse gathered, but is hardly a reliable recource. And even if it is filled our, it rarely adds much to the published article. It's as easy to jury-rig as the articles, maybe moreso because to my knowledge, it's not reviewed. I hope the IOM Report will address this point.

The Horse's Mouth: CinicalTrials.gov and the CinicalTrials.gov Results Database are secondary proxies for the actual data, and written by the sponsors. The other resource that are available are the FDA Medical Reports on Drugs@FDA. They're also great, though often, the lag time can be excessive [the last one I went after took 18 months]. But all of these things are about the data, not the data itself. Even the FDA Medical Reports are Drugs@FDA. They're too far from The Horse's Mouth.

Viva Europe!: The verdict is still out on how the EMA is going to deal with the IPD information, but they're off to a good start so far. What they're releasing with some CCI redactions is exactly what was sent to them in the application for approval. That's going to be the Drug Company on it's best behavior, the place where they're least likely to do a lot of spinning because it's going to be evaluated by experts who have the power to ask for more information. So it's the highest level surrogate information available. As someone checking it over, you're at an equal level with the regulators. What we can get from the FDA is what they said about what they saw. What we will be able to get from the EMA is also what they saw. Much better…
And then there's this from the report:
COMMITTEE ON STRATEGIES FOR RESPONSIBLE SHARING OF CLINICAL TRIAL DATA

BERNARD LO (Chair), President, The Greenwall Foundation

TIMOTHY COETZEE, Chief Research Officer, National Multiple Sclerosis Society

DAVID L. DeMETS, Professor and Chair, Department of Biostatistics and Medical Informatics, University of Wisconsin–Madison

JEFFREY DRAZEN, Editor-in-Chief, New England Journal of Medicine

STEVEN N. GOODMAN, Professor, Medicine & Health Research & Policy, Stanford University School of Medicine

PATRICIA A. KING, Carmack Waterhouse Professor of Law, Medicine, Ethics and Public Policy, Georgetown University Law Center

TRUDIE LANG, Principal Investigator, Global Health Network, Nuffield Department of Medicine, University of Oxford

DEVEN McGRAW, Partner, Healthcare Practice, Manatt, Phelps & Phillips, LLP

ELIZABETH NABEL, President, Brigham and Women's Hospital

ARTI RAI, Elvin R. Latty Professor of Law, Duke University School of Law

IDA SIM, Professor of Medicine and Co-Director of Biomedical Informatics of the Clinical and Translational Science Institute, University of California, San Francisco

SHARON TERRY, President and CEO, Genetic Alliance

JOANNE WALDSTREICHER, Chief Medical Officer, Johnson & Johnson
In my mind, this brings Dr. Jeffrey Drazen's recent comments about Data Sharing into much sharper focus, and I smell danger, danger all around this whole story!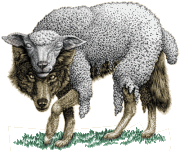 Give it another read…
by Dan L. Longo, and Jeffrey M. Drazen

New England Journal of Medicine. 2016 374:276-277.

The aerial view of the concept of data sharing is beautiful. What could be better than having high-quality information carefully reexamined for the possibility that new nuggets of useful data are lying there, previously unseen? The potential for leveraging existing results for even more benefit pays appropriate increased tribute to the patients who put themselves at risk to generate the data. The moral imperative to honor their collective sacrifice is the trump card that takes this trick…

A second concern held by some is that a new class of research person will emerge — people who had nothing to do with the design and execution of the study but use another group's data for their own ends, possibly stealing from the research productivity planned by the data gatherers, or even use the data to try to disprove what the original investigators had posited. There is concern among some front-line researchers that the system will be taken over by what some researchers have characterized as "research parasites"…