Posted on

Sunday 13 April 2014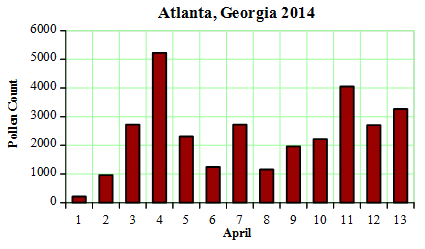 I'm not much of a "twit", "twitterer", "social media" person. I like the idea, but it has never captured whatever part of the mind/brain dichotomy that controls such things. But the twitter icon is up there, and I hit it at times. I "follow" MedicalSkeptic who really covers the universe and is often a source for my musings when I click that little blue bird. Today, he posted a 2001 article that was perfect – a confluence of topics: the drug industry, antihistamines, allergy, and patents [
Claritin and Schering-Plough: A Prescription for Profit
]. MedicalSkeptic's "tweet" says:
"

Claritin and Schering-Plough: A Prescription for Profit

http://

bit.ly/Im6lLG

2001 article that should be read by all.

"
And I think he's right ["should be read by all"]. It's a study of the ins and outs of patent law and the games people and companies play. Be warned, it's long and at times a little more detailed than one might like, but like some of those lectures after lunch in college when the sleepy dust descended, it's worth staying awake for.
Back in the dawn of time [early seventies], I was an Internist on an Air Force Base in rural England – a posh assignment considering the alternatives. England has an allergy season from hell and my wife was then its major target. So at work, I spent my days with asthma and hay fever, and I came home to the same affliction. I had all the pills [I've forgotten their names]. We called them by color – the red ones, the green ones, the blue and white capsule, etc. I tried all the tricks [kind of like the KOLs with the antidepressants]. I sequenced them, combined them, augmented them with anti-inflammatory drugs, etc. I don't know that any of that made much difference. We ended up believing that rotating them was the secret, but I don't even know if it really mattered or was just a myth-to-keep-us-busy.
After we came back to the States, my wife got desensitized, and was one of the only total cures I've ever seen from allergy shots – a miracle cure by any measure. But cruel fate intervened and as the years passed, I gradually became the poster child for seasonal allergies, having been spared until my 40s. And I went through the same drill as before. Rotating did nothing for me. By then, the non-sedating antihistamines were around, and so I settled into taking too much Claritan, which worked pretty well for the three or four weeks of my discontent each Spring. I changed to Allegra for unrecalled reasons, and was delighted when it became OTC. I still take it. Periodically, I try the old sequencing, combining, augmenting, rotating methods, always ending up with the myth-to-keep-us-busy conclusion.
Last Spring, I was on a trip during the season, and my Allegra [now fexo-fenadine] got lost in the shuffle. A fellow sufferer produced Claritan. It was fine [too much Claritan, I might add]. That has happened before and the ancient Chlor-Trimeton [too much Chlor-Trimeton] is a fine substitute too. If this topic comes up at a party, we allergy types light up and the various personal regimens begin to flow – doctors and non-medical people alike. I think of it as antecdotal magic, but I admit that I join in with gusto – and I even talk aloud to the direct-to-consumer ads about allergy medicines that show up on television, arguing with the beautiful people that skip merrily through fields of flowers and camp in the forests. When they get to the inevitable, "Ask your doctor if … is right for you," I sometimes become postal. I'll spare you the rants.
There's only so much that a symptomatic medicine can do by blocking histamine release, and we want so much more. Yearly, we go through the ritual of asking more from the medicine than it's capable of giving us. My head is filled with myths and anecdotal magic, but in the end, I really think that just about any of the mainstream antihistamines will do, and the cure for my April miseries is the coming of May. I think the same thing about the antidepressants. They are symptomatically helpful to some people if they don't ask for too much. Too much antidepressant is no solution. There are side effects and dangers that need careful attention: akathisia, libidinal problems, suicidality, flatness, withdrawal, etc. – much more than with antihistamines. Our tainted KOLs spent years obsessing on the anecdotal magic side of the equation, and not giving patients or even fellow physicians the necessary information about the side effects and dangers [information they knew].
So
Claritin and Schering-Plough: A Prescription for Profit
is a story about the life and times of Claritan, an average expectable antihistamine now among the many on the shelf in your local drugstore. The wheelings and dealings among Shering-Plough, the FDA, the competitors, and the generic manufacturers will all be familiar. NYT author Stephen Hall captured the absurdity of such stories, including the preoccupation with insignificant small differences. One wonders how many times we have to play out this scenario before we realize what an empty dance it is, and establish more reasonable priorities with checks on the
anecdotal magic
and an emphasis on the
adversity
. I'd lay out the article itself, but it'll have to wait until May for now obvious reasons. My Allegra just isn't that powerful…