Posted on

Friday 16 September 2016
JAMA

by Kathy L. Hudson, PhD; Michael S. Lauer, MD; and Francis S. Collins, MD, PhD

September 16, 2016.
New England Journal of Medicine

by Deborah A. Zarin, M.D., Tony Tse, Ph.D., Rebecca J. Williams, Pharm.D., M.P.H., and Sarah Carr, B.A.

September 16, 2016
STAT politics

By Charles Piller

September 16, 2016
Well, speaking of launches! Francis Collins [Director of the NIH], Deborah Zahn [Boss at ClinicalTrials.gov], Robert Califf [new FDA Commissioner] and Ben Goldacre [ClinicalTrials Everyman] in the STAT piece – big guns all around. And then add this to the mix:
Promoting innovation and access to health technologies

September 2016
A lot of good words in these reports. The spirit is there in all of them at first reading. It's not yet time to pick apart those encouraging words and see if they will translate into actionable changes in the Clinical trial process. That's for a close reading of the official documents when they're fully available. But we can frame some important things to look for.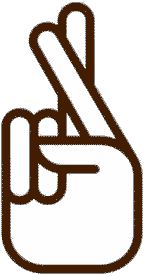 In the past, there have been reforms that should have worked, at least helped. They have failed us for several reasons, but one stands out. After the trumpets stopped blaring, they were just forgotten. The people doing the trials either didn't do them, or didn't do them right, or didn't do them on time. The people in charge didn't keep up with them or do anything in response to infractions if they even knew about them. They sounded good, but they flunked compliance, surveillance, and enforcement. So as we're looking over these various changes and reforms, these provisions are paramount. Without these elements, it's just another failed exercise.
I'm just going to be glad they're doing something, and that the agencies seem to be working together for a change. These links are here for starters, but now it's time to read them and their official versions and see what's behind the good words, with an eye out for compliance, surveillance, and enforcement. Feel free to join in the fun…